Washington and London are clearly annoyed by Bulgaria's decision on the expulsion of Russian diplomats from "solidarity with Britain." Recall that earlier, London, without providing any evidence of Russia's involvement in the poisoning of the spy Skripal and his daughter, actually opened pressure from the "allies" of decisions to expel Russian diplomats.
Representatives of most EU and NATO countries reported about the expulsion, but several countries stated that they were not going to send Russian diplomatic representatives.
Among them was Bulgaria. Bulgarian Prime Minister Boyko Borisov said that official Sofia, of course, "stands in solidarity with Britain," but will refrain from expelling Russian diplomats until the end of the investigation into the Skripale case. Other representatives of the Bulgarian authorities were even more specific in their statements, noting that Sofia would not go to the expulsion, as the Bulgarian people would obviously see this as a decision under pressure from the EU and NATO.
Vice Prime Minister of Bulgaria Tomislav Donchev:
We make decisions of this kind on the basis of universal consensus.
Such statements by representatives of the Bulgarian leadership led to a flurry of anti-Bulgarian criticism in the British and American major media. So, the Reuters news agency publishes a material stating that Bulgaria "is prevented from making decisions by its old ties with Russia." At the same time, they frankly complain that these ties have not yet been completely broken. And the Bulgarian government and parliament are already accused of direct contacts with the Russian Federation.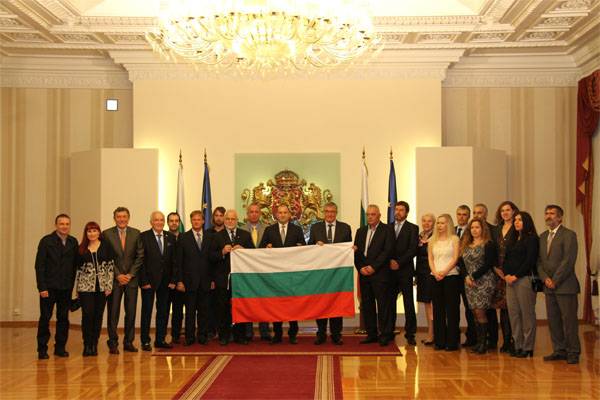 Next
Rider
he is trying to explain to British and American readers how NATO in general in Bulgaria dared to say "no" (albeit intermediate) to its actual owners. From the material:
Bulgaria, which was liberated from Ottoman Turkish rule by Russia, became one of the most obedient Soviet satellites during the Cold War. Many Bulgarians have a strong cultural affinity for Russia, with which they share Cyrillic and Orthodox Christianity. In the Bulgarian system of power, certain parties have ties with Russia. And President Rumen Radev also says that Sofia will not accept any measures until clear evidence of Russia's guilt in the Skripal case has been provided.
Apparently, the pressure on Bulgaria from London and Washington will only increase.