Experts from the Independent Middlebury Institute for International Studies studied the work of the American Patriot missile defense systems in Saudi Arabia and concluded that the famous anti-aircraft missile systems actually do not work.
Analysts have studied the Hussite rocket attacks on Saudi Arabia since November 2017. It turned out that, despite officials' statements about the successful repulsing of the attack, Yemeni missiles were hardly shot down. Jeffrey Lewis and his colleagues published their conclusions on the Foreign Policy pages (translation provided by InoSMI).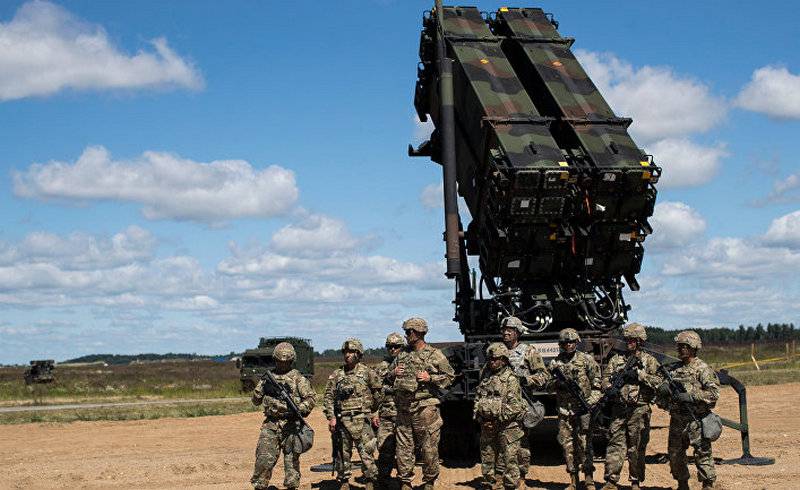 The experts mapped the places where the debris fell, including the corps of missiles and the warhead, and then - where were the interceptor missiles. As a result, it was possible to trace the pattern. The missiles themselves fell in Riyadh, and their warheads separated, flew all the lines of missile defense and fell close to the targets.
Also, the authors recall the recent incident, when the Patriot rocket, instead of shooting down a shell launched by Hussites, exploded in a residential area of ​​Riyadh.
There is no evidence that Saudi Arabia intercepted at least one Hussite missile during the conflict with Yemen. And in this regard, a very alarming question arises: are there any grounds for believing that the Patriot complex is working?
- writes an expert.
He expressed doubt that the Patriots had ever intercepted long-range ballistic missiles in combat conditions. So, judging by the conclusions of independent experts, during the war in the Persian Gulf, the Patriot intercepted just one Scud missile launched from 47 (and not 50% of them, as the Pentagon claimed). During the Gulf War in 1991, the American public was convinced that the performance of these complexes was close to ideal, as they allegedly intercepted 45 from 47 Scud missiles. According to the US House of Representatives Committee on Investigations into Government Operations, there is no reason to believe that missile interceptions took place at all.
Meanwhile, the Patriot system was purchased by Poland. It is understood that the "Patriot" will have to cover Poland from Russian Iskander missiles, reports "Vzglyad"