The head of the Ukrainian Foreign Ministry, Pavel Klimkin, called the expulsion of 13 Ukrainian diplomats from the Russian Federation as nonsense and said that Russia has someone to take care of the citizens of Ukraine.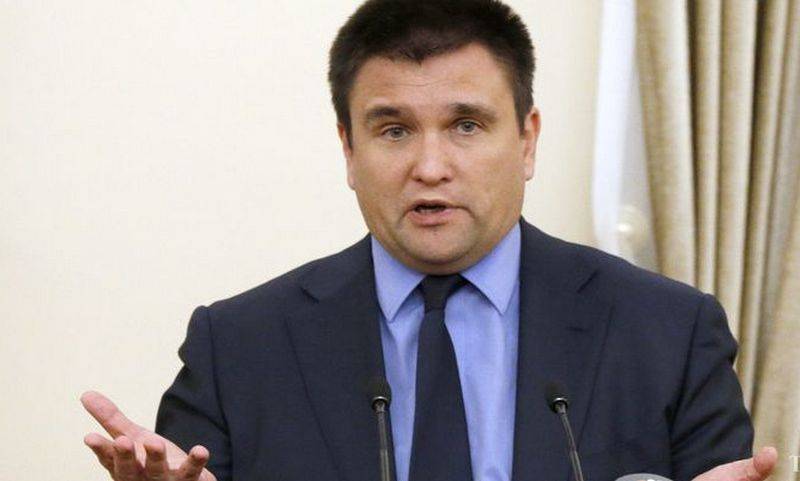 The mirror reaction of Russia with the expulsion of our diplomats is nonsense. We did not try to poison anyone in Salisbury. This made the Russian Federation and received a rebuff of the entire civilized world. We have someone to take care of the citizens of Ukraine in Russia
- wrote Klimkin on Twitter
Earlier, the Ministry of Foreign Affairs of the Russian Federation announced the call of ambassadors of countries that have taken unfriendly actions against the Russian Federation in the "Skripal case", handing them notes of protest and announcing retaliatory measures. The agency later announced the expulsion of Ukrainian diplomats 13.
Earlier, Kiev called the expected departure of 13 Ukrainian diplomatic missions in response to the expulsion of Russian diplomats from the country.