Military experts commented on the demonstration of military power by the People's Republic of China in the South China Sea, where exercises with at least 40 warships and submarines led by the aircraft carrier "Liaoning" are taking place.
Expert of the Institute of Defense and Strategic Studies at the School of International Studies. Rajaratnam in Singapore, Colin Koch, in an interview with Reuters, said that the current exercises were an "unusual large-scale demonstration" of China's growing military force at sea, reports Renmin Ribao.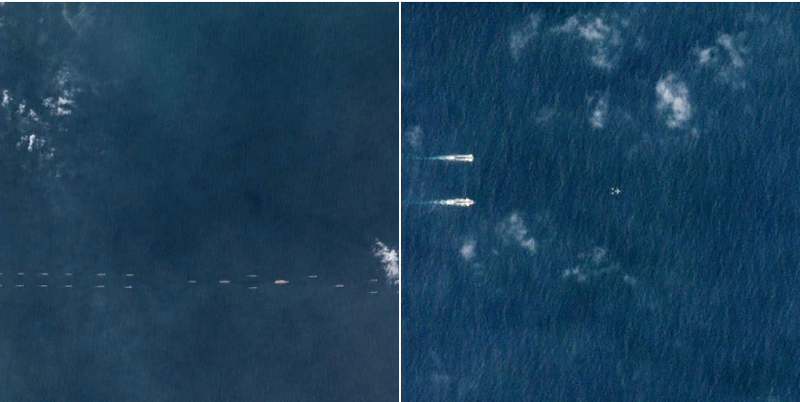 satellite images recorded by dozens of ships of the Chinese Navy, including the aircraft carrier Liaonin, near Hainan Island in the South China Sea.
According to international security expert Jeffrey Lewis, the satellite photographs from the exercise show "incredible proportions". He noted that the participation of the aircraft carrier "Liaoning" has become important
news
.
Chinese military expert Li Jie told ThePaper.cn newspaper that "the Liaoning aircraft carrier has officially formed partial combat capability." He stressed that to achieve such a result was not easy. Jie recalled that only five years had passed since Liaoning entered the service and was first involved in practical exercises.
According to him, this is a great progress for a country that has never built and never had aircraft carriers. At the same time, China prepared a lot of ship pilots.
The official representative of the Ministry of Defense of the PRC, Ren Guoqiang, noted that the purpose of the practical exercises of the Navy of the country are to check and raise the level of military training, comprehensive strengthening of combat abilities. According to him, the exercises are not directed against any other country or object, reports "Vzglyad"