The head of the so-called "Donetsk Military Civil Administration of Ukraine", Pavel Zhebrivsky, said that in the Donbass, which is not controlled by Kiev, the work of metallurgical plants and coal mines was restored. At the same time, Mr. Zhebrivsky said that Ukraine "for sure" does not buy coal mined in the territories not controlled by Kiev. At the same time, entangled in his own words, the head of the "Donetsk OVGA" announced that purchases are being made from Russia, which in Ukraine is called the "aggressor", but this coal is "nedonbasi".
From the statement of Zhebrivsky, who tried to do everything to "get out" of the situation with the question of what kind of coal for its CHP and metallurgical facilities and from whom Ukraine buys today:
They (DNR) launched the work of factories and mines. Enakievsky Metallurgical Plant was run there a little bit, Makeevsky Metallurgical Plant was operating a little bit, some mines are operating, for example, Komsomolets Donbassa, Skochinsky Mine, them. Zasyadko, which give quite serious coals. They also launched some coke ovens. And in principle, coke goes both to the metallurgical plants of the Donetsk region, temporarily occupied, and to Russia.
So, Ukraine, signing contracts with Russia, buys coal, it is extracted in the DNI?
Zhebrivsky:
Even if Ukraine takes anthracite coal from Russia, then customs check at the border, and anthracite coal can be distinguished, which is mined in the territory of the temporarily occupied part of the Donetsk region and in the Rostov or other regions of Russia.
According to Zhebrivsky, "customs officers have not confirmed a single case" of Ukraine's buying coal from Russia mined in the DPR.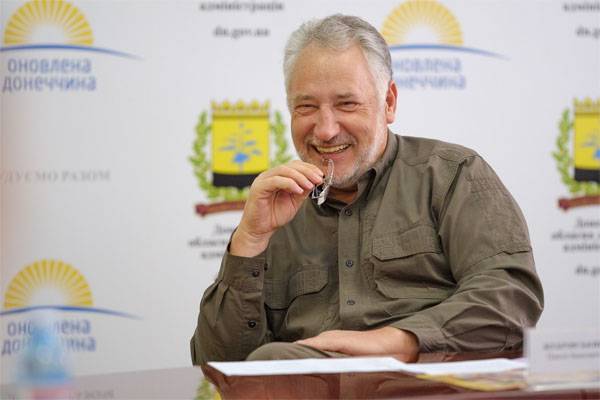 And all of Zhebrivsky and the customs officers, of course, took their word for it ...
By the way, persons who, as it were, are carrying out the "blockade" of railway tracks, have previously stated that not a single ton of coal from Russia has reached Ukraine. Maydannaya logic.