Syrian, positioned as a pro-Assad, Al-Masdar News publication, reports that three Russian planes arrived at the Syrian airbase Hamim on Friday.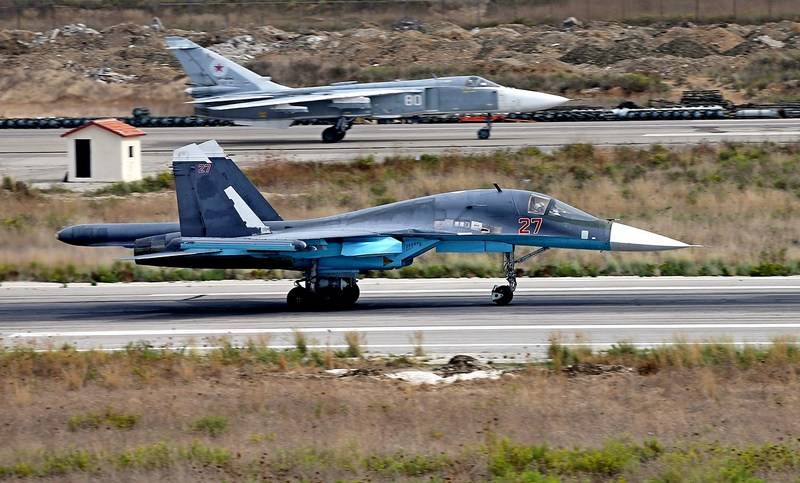 According to the newspaper, a Tu-154M airliner and two Su-34 fighter-bomber flew from Russia. Thus, the number of the last base increased to eight. As noted, even two aircraft of this type is a marked increase in striking power.
At the same time, it is likely that the fighters stopped at the air base temporarily. They can simply accompany the Tu-154M or made an intermediate stop, the newspaper writes.
No official confirmation from the Ministry of Defense has been received.
The airfield Khmeimim from 2015 of the year is the air base of the Russian Aerospace Forces in Syria. From the autumn of the same year, at the request of Damascus, Russian forces are attacking militants in this country.