Syrian crew
tank
T-72M1, in preparation for the heavy fighting in East Guta, tried to protect his car from enemy attacks from all directions, as a result, it was simply encircled by the "Contact" dynamic defense, writes
Rossiyskaya Gazeta
.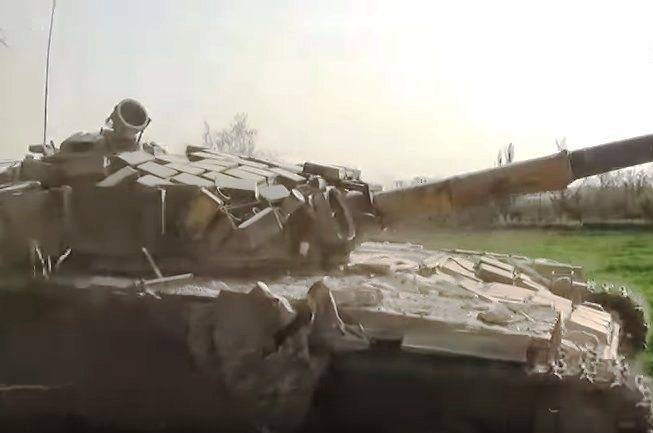 "If the use of such" reactive armor "to protect the bow section is a matter of habit, then the installation of anti-cumulative blocks in the rear part was practiced very rarely. Previously, this was found only on some medium T-55MV type tanks, "the article says.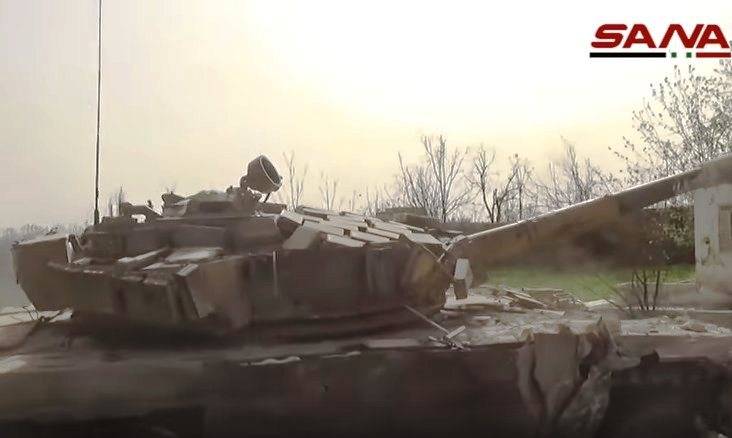 According to the author, the measures taken are, on the whole, justified: "the terrorists, realizing that they don't take T-72 in the forehead, try to hit exactly where the thinner armor is, and in this case managed to cover the most vulnerable places. "
The publication reminds that the Syrian soldiers have long been criticized for frivolous attitude to the issue of security equipment. At first, the tanks were used practically "naked." And only having suffered significant losses, tankers began intensively modifying their combat vehicles. As a result, experts praised a range of upgraded samples.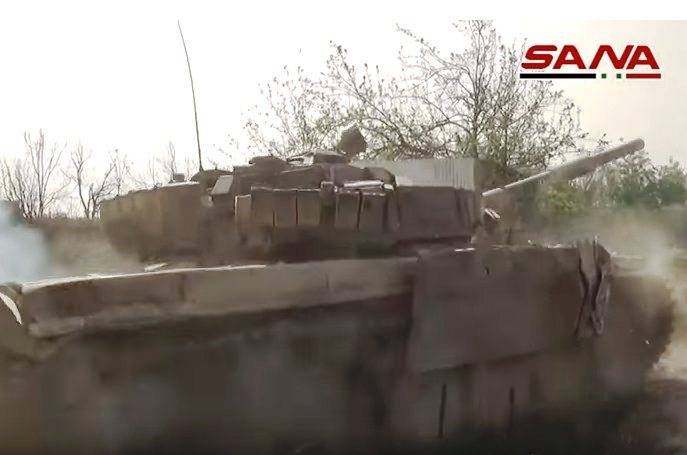 "The seventy doubles presented in the photo is hardly something extraordinary, but the main goal has been achieved - tankers have increased the chances of surviving the battle, and this is not enough," the author concludes