The British Army began the process of replacing small
weapons
. The first updated machines L85A3 received a regiment of the Grenadier Guard and successfully mastered them, reports "Warspot" with reference to the portal thefirearmblog.com.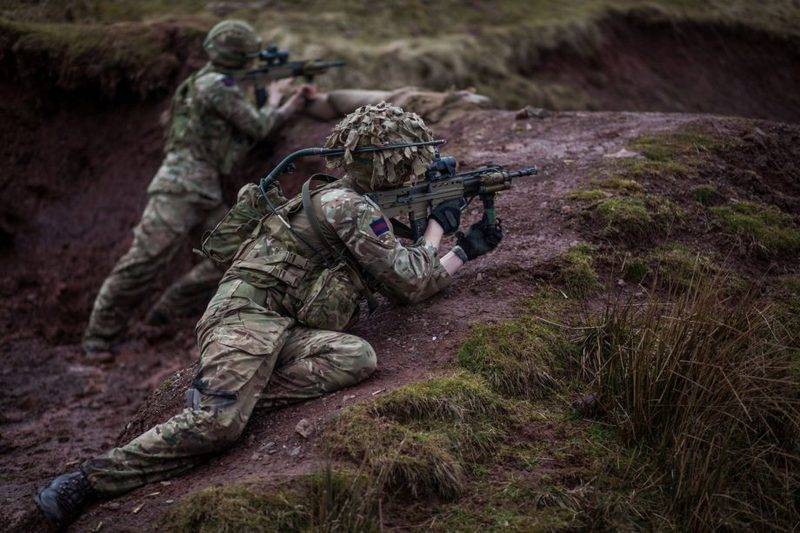 Officially, the British Ministry of Defense has not yet reported the adoption of a new machine gun, but the following message was posted on the Grenadier Guard official page on Facebook: "We are the first regiment in the British army equipped with SA80A3. Modernized weapons help us perform a variety of tasks around the world. "
The L85A3 has a new receiver and an updated forearm with Picatinny trims. The machine gun received a freely hung barrel, which should improve the accuracy of shooting. In addition, the changes affected the ergonomics, in particular, the weapon became more maintainable and got a new fuse. The color of the machine has also changed, since L85A3 should "merge" with camouflage.
SA80 (Small Arms for 1980) is a British small arms complex developed by Royal Ordnance in 1984. The complex includes an L85 assault rifle, an L86 light machine gun, an L22 shortened assault rifle and an L98 training rifle. In this case, the name SA80 most often refers to the L85 machines. Due to frequent complaints about the unreliability of the L85 assault rifle in 2000, the German company Heckler & Koch modernized it (a new modification entered service with the British army under the name L85A2). The A3 modification was first introduced in 2016, paired with the new VIRTUS modular armor.