A new food ration of increased calorie and energy intensity for Russian special forces is under development, said Army Deputy General Dmitry Bulgakov, Deputy Defense Minister.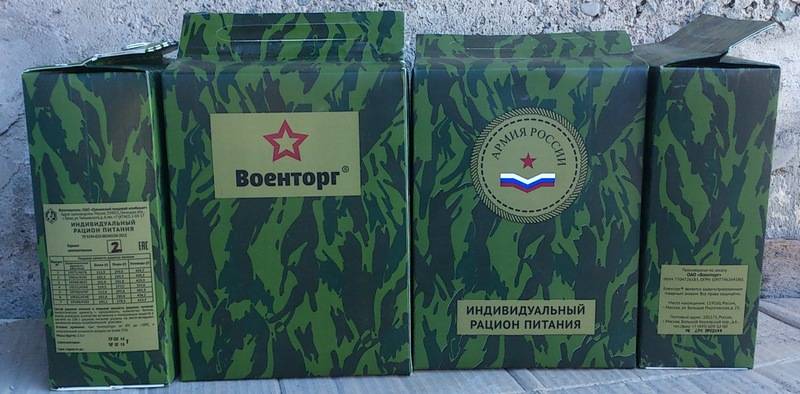 A new prodpak for special operations forces is now being developed, he will have to pass the necessary tests, then medicine will work it out.
- said Bulgakov, who is on a working trip to the troops of the Central Military District.
However, it is already possible to say that in the new prodpayka emphasis will be placed on the improved quality of food with increased energy intensity and calorie.
- he noted.
Earlier, the general director of the Ministry of Defense "Voentorg" under his jurisdiction, Vladimir Pavlov, told reporters about the prodpaye for special forces being developed - in addition to the already existing combined arms set. This ration will be the eighth in the line of sets of food for the troops. The number and name of the products for the new prodpayka, at the moment is not disclosed, but it is known that nuts, chocolate and dried fruits will necessarily be included in the special ration.