Despite the preparation of a possible meeting between President Donald Trump and North Korean leader Kim Jong-un, Washington is not refusing to deploy strategic bombers in the Korean Peninsula region, reports
TASS
Statement by the Chief of Staff of the United States Air Force, General David Goldfin.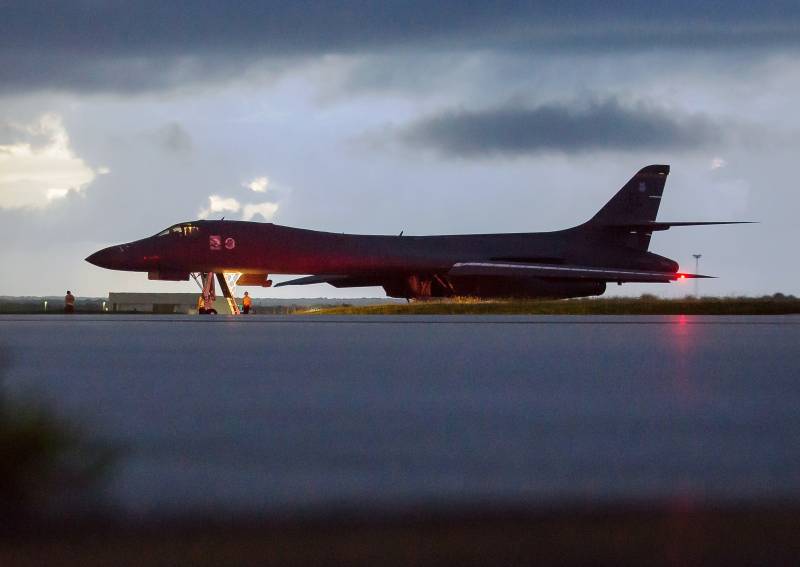 What we are doing militarily is a direct support of the pressure campaign (on the DPRK). The requirement that I could ensure the continuous forward presence of strategic bombers (in the Korean Peninsula region) has not changed. The requirement that I have the opportunity to transfer bombers (from permanent bases) at the request of the commander of the troops, or the US Secretary of State, or the Secretary of Defense, or the President, has not changed,
said Goldfin, answering agency questions.
We focus on maintaining the combat readiness required by the commander of the troops. Therefore, in reality, for us as a type of armed forces, at this level, absolutely no change has occurred,
He stressed.
Recall that in November last year, Goldfin announced that the US Air Force would maintain in the foreseeable future a permanent rotational presence of at least one type of strategic bombers on the island of Guam in the Pacific Ocean to ensure pressure on Pyongyang.
According to the general, "the B-52, B-2 and B-1 bombers will be on Guam on the basis of continuous rotation". Aircraft B-1 able to fly to North Korea from Guam in less than 3 hours. Over the past months, Americans have arranged their flights over the Korean Peninsula on several occasions to demonstrate their strength.