The Kalashnikov Concern and the More Shipyard (Feodosia, Crimea) are launching a joint project for the construction of an SEC (hydrofoil vessels). The head of the Republic of Crimea Sergey Aksyonov told the media that at this stage we are talking about the construction of two such vessels that will be used for high-speed passenger traffic between the ports of Crimea and the North Caucasus, as well as directly between the Crimea ports.
TASS
quotes Sergey Aksenov:
As part of the presidential assignment in the second half of this year, it is planned to organize the construction of two hydrofoil vessels in cooperation with the Kalashnikov Concern.
In this way,
weapons
The Kalashnikov concern is expanding its industrial presence and is now focusing on the production of sea transport.
Earlier, in Soviet times, hydrofoil vessels were mass-produced. The same Theodosia plant "More" was engaged in the production of SEC "Rocket" project 340. This vessel has a maximum travel speed of about 70 km / h.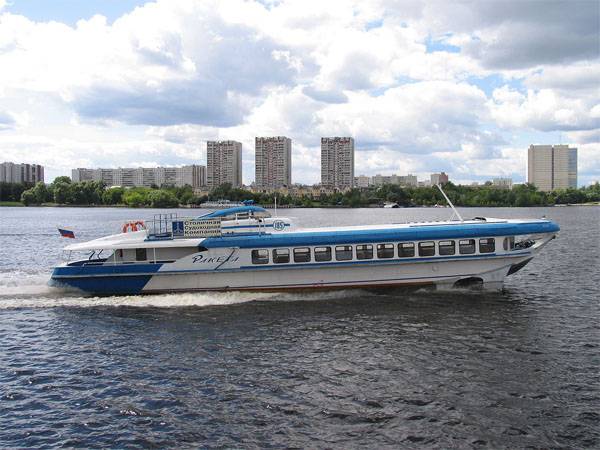 Its passenger capacity is up to 66 people.
These vessels are widely spread: from the USSR to Finland, the USA and Nicaragua. Even at the height of the Cold War, the United States actively bought SECs from the Soviet Union and exploited them until the 1970s. And in Romania, the Soviet "missiles" were exploited until the 2001 year.