This spring 128, thousands of recruits, will be sent to the Armed Forces of Russia for urgent military service, reports
TASS
.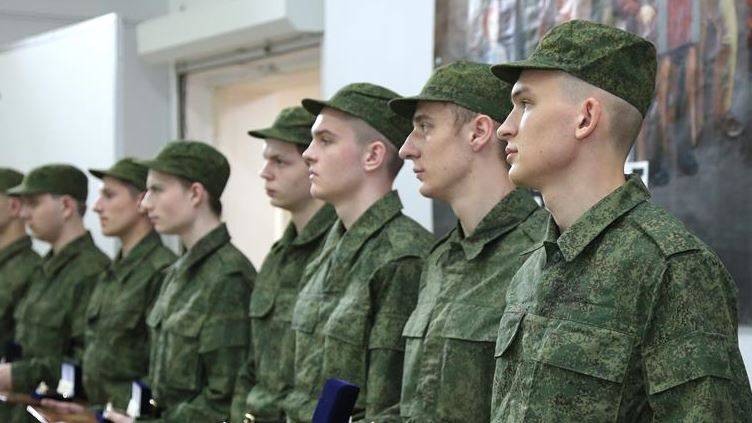 If in the spring of 2017, 142 thousand recruits were sent to the troops, then in the upcoming campaign 128 thousand people are to be recruited, which is 10% less,
said acting Chief of the Main Organizational-Mobilization Directorate of the General Staff of the Armed Forces of the Russian Federation, Lieutenant-General Yevgeny Burdinsky.
The reduction in the number of draftees is associated with an increase in the composition of the armed forces of contract employees.
At the same time, it is expected that in the spring of 2018-th about 3-thousand people will be called up, who could not complete military service for health reasons earlier.
The previous law did not allow people who had been exempted from it for health reasons, but who subsequently corrected their physical condition and expressed a desire to serve, into the service.
On December 29, last year, the President of the Russian Federation signed Federal Law No. 444-FZ, according to which, after reaching the 27 age, after a medical examination, they can be called up for military service. We predict that about three thousand such young people will be able to fulfill their military duty,
said Burdinsky.