The State Duma believes that the actions of the Latvian authorities, who have decided to transfer the schools of national minorities completely to the Latvian language of instruction, should entail special economic measures from Moscow, reports
RIA News
.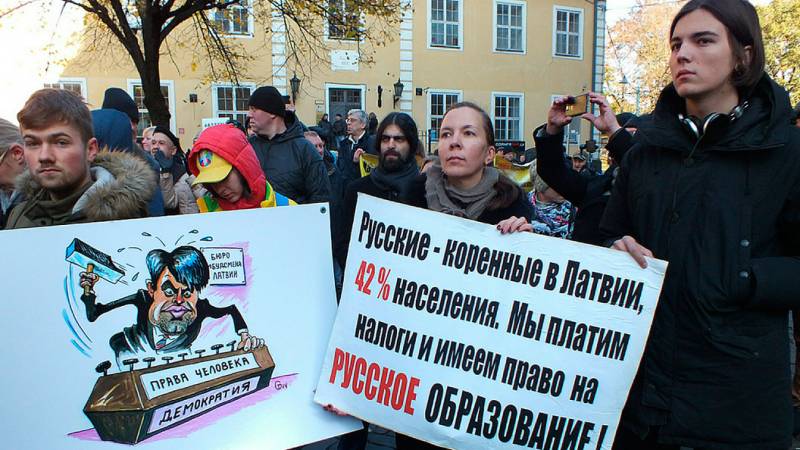 Recall 22 in March the Latvian Parliament approved a bill on the transfer of schools of national minorities to the Latvian language of instruction. Now the document must approve the head of state.
The Russian Union of Latvia Party noted that the Seimas "actually voted for the destruction of Russian schools" and called on the Russian community for "extraordinary efforts".
The State Duma notes that the actions of the Latvian authorities, violating the rights and freedoms of our compatriots in Latvia, should entail the application of special economic measures against the Republic of Latvia, stipulated by the federal law ... "On Special Economic Measures",
says the draft statement of Russian lawmakers about the inadmissibility of the elimination of school education in the languages ​​of the national minorities of Latvia.