In the United States, a whole group of consular officers are sent to examine the pages of hundreds of thousands of users on social networks. American democracy has reached such incredible heights that now any user post that casts doubt on the "greatness of America" can be an obstacle for the author to receive a US visa.
The US State Department makes it clear that all individuals requesting a visa to enter the United States will go through a special monitoring. This monitoring lies in the fact that consular officers will view their activity on the Internet.
From a message published by a news agency
Associated Press
:
The US Department of State is going to require all applicants for a US visa to indicate in the declaration that there are pages on social networks and other media resources. You also need to make previous email addresses, phone numbers. This will obviously increase the number of visa refusals.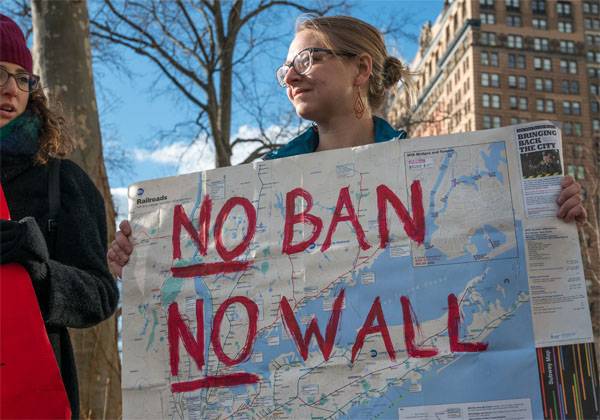 According to expert estimates, such measures may annually block approximately 700 thousands of foreign citizens from entering the US.
Recall that on the eve of the US government refused to provide an urgent visa to representatives of the Russian national wrestling team, noting that "you need to get on a general basis." Thus, when the turn "on a general basis" of the Russian team, which is going to a tournament in one of the American states, comes up, the tournament will end. The consulate stated that "it was necessary to submit a request earlier," to which the coaching staff responded that it was impossible to do it in advance, since the final composition of the team to participate in the tournament is determined several days before it starts, in consultation with the host country.