Interview with an American newspaper
The Wall Street Journal
gave the crown prince of Saudi Arabia Mohammed bin Salman al Saud. One of the interview topics related to the confrontation of Riyadh (and not only) and Tehran. According to the Saudi prince, the "international community" must rally to tighten the anti-Iranian sanctions policy, which, according to bin Salman al Saud, today is "still not effective enough".
From the statement of Prince al Saud:
We need to do everything to avoid military confrontation, but I do not rule out the possibility that the war between Saudi Arabia and Iran may begin in the medium term - over the next 10-15 years. War breaks out if our measures to prevent a military conflict do not prove to be effective as a result.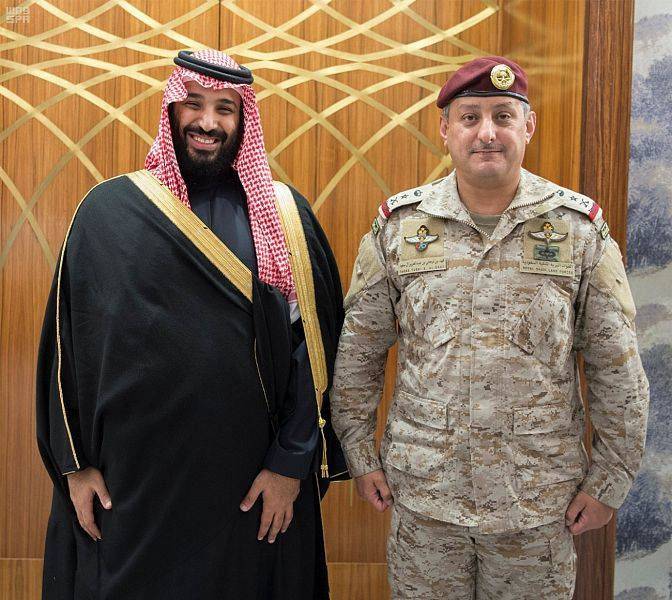 Thus, the Saudi prince makes it clear that it is worth expecting anti-Iranian provocations of such magnitude that Iran itself will begin military actions against the same Saudi Arabia. One of these provocations is already taking place. This is the invasion of Saudi Arabia in Yemen.
According to the Saudi prince, it is impossible to be indifferent to look at how from Yemen's territory "Iran is attacking Saudi Arabia" with ballistic missiles. We are talking about a recent rocket attack, which also exposed obvious problems with the Patriot air defense systems.
Two missiles of one of these American systems failed to launch. One of them struck literally a hundred meters from the launch site, which led to the death of people.
Recall that the partner of Saudi Arabia in the so-called "anti-Iranian coalition" is, for example, Israel. Riyadh offers him cooperation, calling this cooperation "measures to overcome the conflict with Palestine."