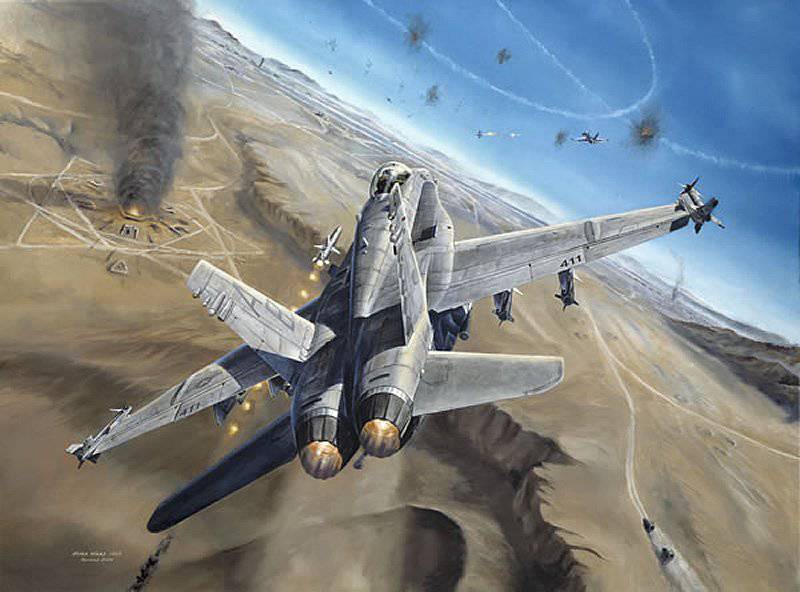 AGM-88E AARGM is a medium-range airborne anti-radar guided missile used to destroy enemy air defense (DEAD).
The objectives of the program are to overcome the main air defense systems of the former USSR and the Russian Federation.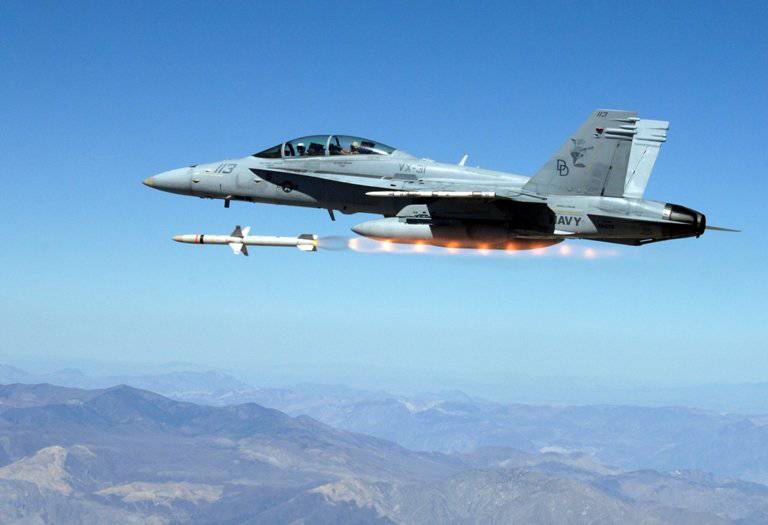 Advanced Anti-Radiation Guided Missile (AARGM) - "Advanced Anti-Radar Guided Missile"
System AARGM program ACAT 1C, is an improved version of the AGM-88Cs (block VI)
AARGM allows you to apply
weapon
in the required range of confrontations on the principle of "shot and forget"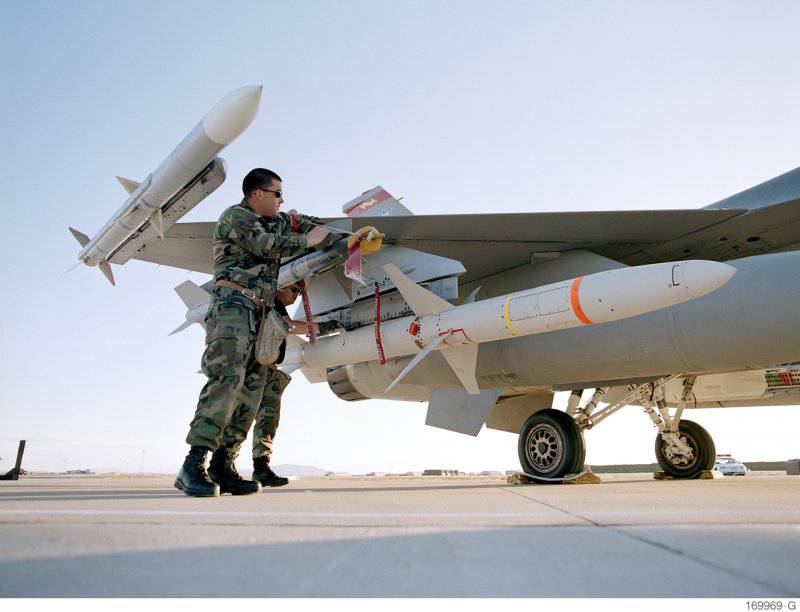 The WGU-48 / B active homing head of an AARGM rocket can work in conjunction with an ARH receiver to counter the tactics of deactivating the radar radar system (
SA-3 battery managed to survive in 1999, during the NATO attack of Yugoslav troops and bring down the F-117 Nighthawk
) or be guided autonomously to non-radiating targets. AARGM is a network weapon that receives tactical intelligence information through the built-in receiver and analyzes the real-time weapon impact (WIA) until the target is hit.
Applied "conformal antenna" (the shape of the antenna, the most suitable for the unit carrier)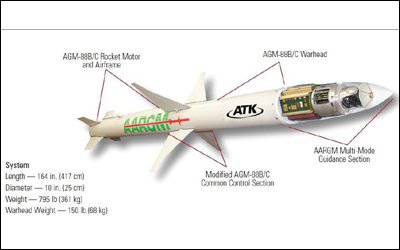 In AGSN - WGU-48 / B, active target recognition and analysis algorithms are applied, which makes it possible to strike not only the radar of the air defense system, but also, for example, vehicle control systems (ZR carrier), control system machines, and power plants.
In the event of disabling the air defense radar, the GOS keeps trajectories using the stored GPS / INS data.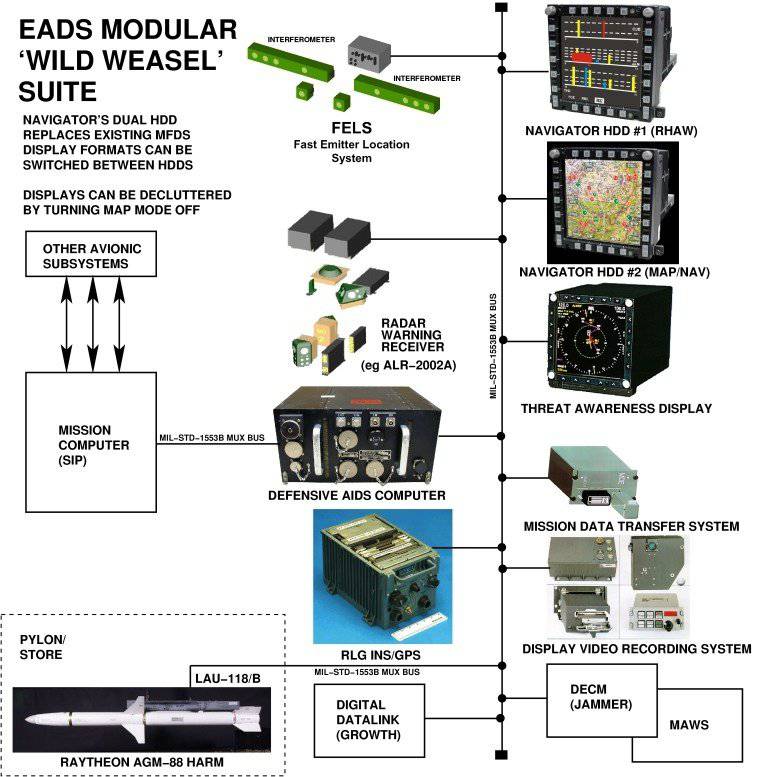 SU and GOS are designed taking into account unification for possible use in air missiles - Ground for assault
aviation
, including for the Navy and the US Marine Corps.
When tested in 2008, AGM-88E demonstrated the following capabilities (according to the TOR): a side maneuver to minimize damage from "friendly" fire from a planned strike area and then return to the avoidance impact path.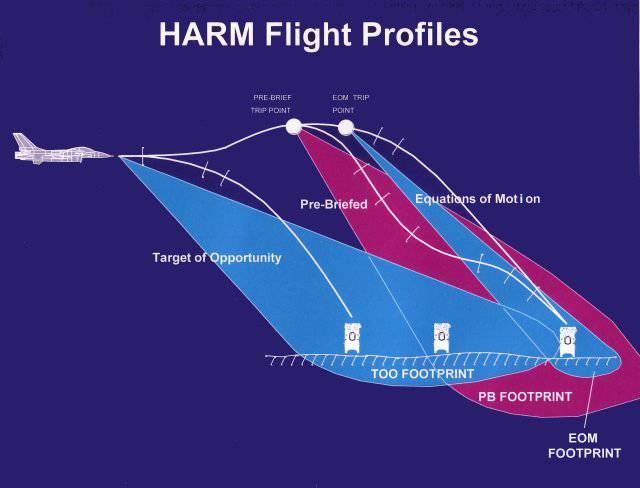 Modifications:
CATM-88E - educational and training
DATM-88E - ground-based simulator
Optional:
unified suspension assembly - a pylon from Lockheed Martin Aeronutronics TAS with an integrated sensor-detector.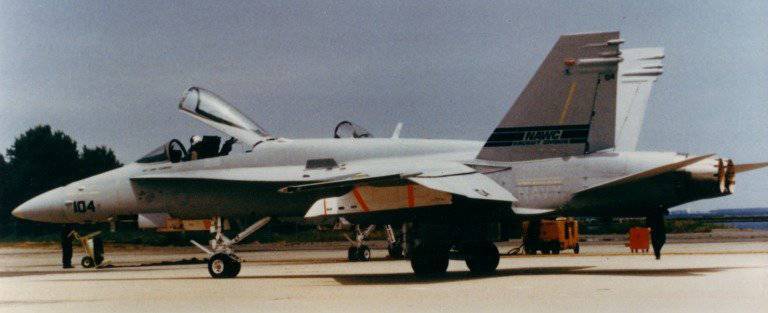 Sensor receiver-rangefinder integrated into the pylon, provides low cost and high accuracy of direction finding. Able to quickly and accurately determine the position of the emitting radar. The system provides identification in 120 degrees in the vertical plane and 240 degrees of coverage in azimuth, and adds just 20 kg to the weight of the aircraft. It can be used to significantly improve the effectiveness of AARGM rockets, as well as provide additional range of passive detection sensors and increase the ability to perform a strike.
Contractor: Alliant Techsystems, Woodland Hills, California, USA
Development / Participation: USA (Raytheon), Germany (BGT), Italy (Alenia)
Commissioning: November-2010
Engine: TTRD (improved RD Thiokol SR113-TC-1 from AGM-88) dual-mode thrust (afterburner, cruising speed)
Length: 13 feet 8 (cm xnumx)
Diameter: 10 inches (25,4 cm)
Wingspan: 44 (112 cm)
Weight: 795 pounds (361 kg)
Speed: Mach 2 +
Range of application: 60- 170 km
Control and guidance system: GPS / INS, Homing by air defense radar, MLS millimeter wave (MMW) radar, multi-spectral command system
BCU: up to 70 kg monoblock WAU-7 / B, high power with tungsten striking elements.
Carriers:
• Navy: F / A-18C / D, FA-18E / F, EA-18G, EA-6B Prowler
• ITAF: Tornado IDS / ECR
Compatibility with platforms: F-35, F-16 C / J,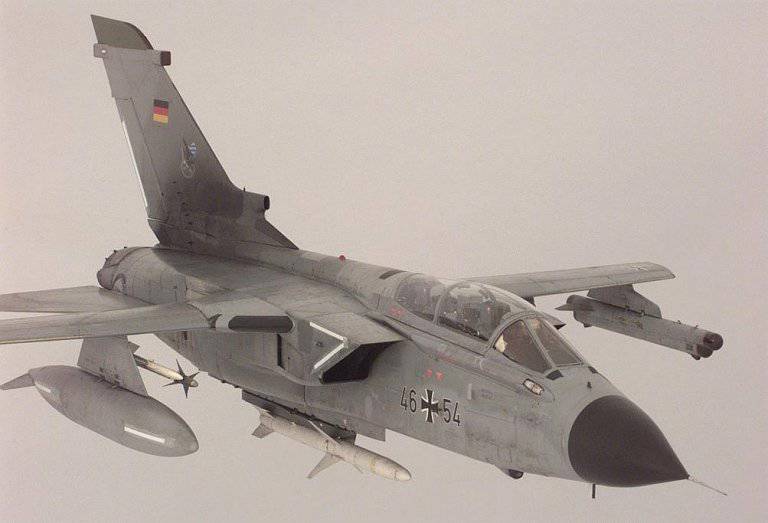 Total production: 2169
Unitary cost: USD $ 994 000
Total project cost: USD $ 1,9 billion
Long-term goal of the program
- dimensioning for placement in the internal compartments of the F-22 and JS, while maintaining the achieved performance characteristics.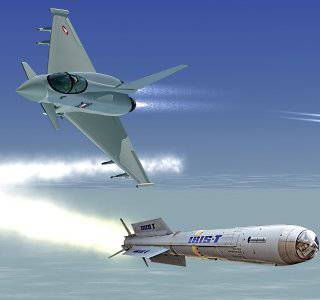 Counteraction
(excerpts from the newspaper Vremya News"Correspondent: N. Poroskov)
JSC Defense Systems Victor Vishchuk:
Only the Soviet Union was seriously engaged in the protection of the PRR in the world. However, all attempts were limited to constructing a double of the station to be protected. This double set aside from the main radar and tried to reorient the missile at him. This was done for the radars of old anti-aircraft missile systems, such as C-200 (such a rocket Ukrainians shot down a plane flying from Israel a few years ago), and for new C-300. Under the auspices of the NPO "Almaz", the "Dubler" radio-technical protection complex was developed and tested. But it was more a complex of detection of PI, and not protection from them. Everything was limited to testing, not a single product went into the series.
Doctor of Technical Sciences Professor S. Narbikov (Chief Designer of Kuntsevo Design Bureau OJSC, founder of 1 Design Bureau OJSC)
Those defense complexes were doomed. They were bulky and the same as at the main station, and even more powerful transmitters. From them to two or four false emitters had to lay waveguides for tens of meters to transmit energy. This is a rectangular metal tube. It took a lot of time to deploy the protection complex, it was very vulnerable. Even a small fragment could damage the waveguide, the leaktightness was broken, and their whole system was rendered unusable. Then there were attempts to introduce flexible waveguides, resembling fire hoses. But they swayed in the wind, energy was lost at the bends. Another idea is to install reflectors that do not require waveguides. However, here we are faced with energy losses during transmission. In addition, it was difficult to control the radiation from the reflector.
S. Narbikov:
"... The false spot should be brighter and stand aside. Our autonomous emitters create a number that can reach 12. Their deployment time is 20-30 minutes. Emitters are automatically controlled from the main station, depending on its mode, completely imitating it. Foreigners call them either jammers or distractors. Each radiator is a mini-transmitter with power [i] at least 4 kilowatts per pulse
. Its weight is about 80 kg, it runs on powerful batteries in standby mode for 24 hours, for radiation - 3-4 hours. Pseudo-emitters are transported in a specially converted Ural vehicle. [/ I]

Author:Somewhat confused by the claimed power of noise controllers in 4 kW, and even "in pulse"