The Ukrainian Ministry of Information Policy, often referred to in Ukraine itself by the name of the minister, "Minstets", spread the message that the broadcast of Ukrainian media content of the UA | TV channel to the Crimean peninsula began today. According to representatives of the ministry's press service Mr. Stets, the channel's broadcast will also be carried out on the territory of Donbass, which is not controlled by the Ukrainian authorities.
The broadcasting of Ukrainian "Maidan" content became possible for Kiev after the 150-meter relay tower appeared in the area of ​​the Chongar border point (Kherson region). Its construction was completed last year.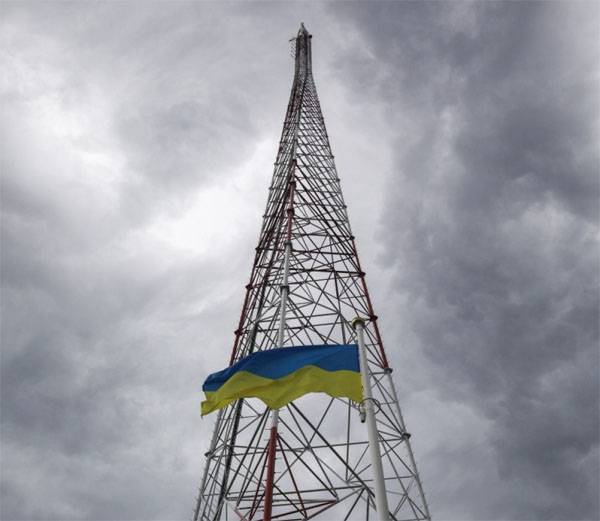 On the territory of Donbass, the Ukrainian TV channel broadcasts through the use of a similar tower in the city of Volnovakha. According to the Ukrainian minister, "this is just the beginning." Mr. Stets (Stets) did not inform the mass media about the specific future plans of the ministry.
It should be noted that the Ukrainian radio stations are also broadcasting to the Crimea and the Donbass. "In response", local radio stations and television channels are being broadcast to the border territory of Ukraine from the territory of Crimea.