In the Ryazan region, during the main phase of the command-staff exercise with the Tula unit of the Airborne Forces, a mass landing of personnel and military equipment was carried out by parachute, according to the Department of Information and Mass Communications of the Ministry of Defense.
The landing of 24 units of military equipment was carried out from Il-76 military transport aircraft
aviation
Of Russia from a height of 800 meters to the landing sites of Zhitovo and Noviki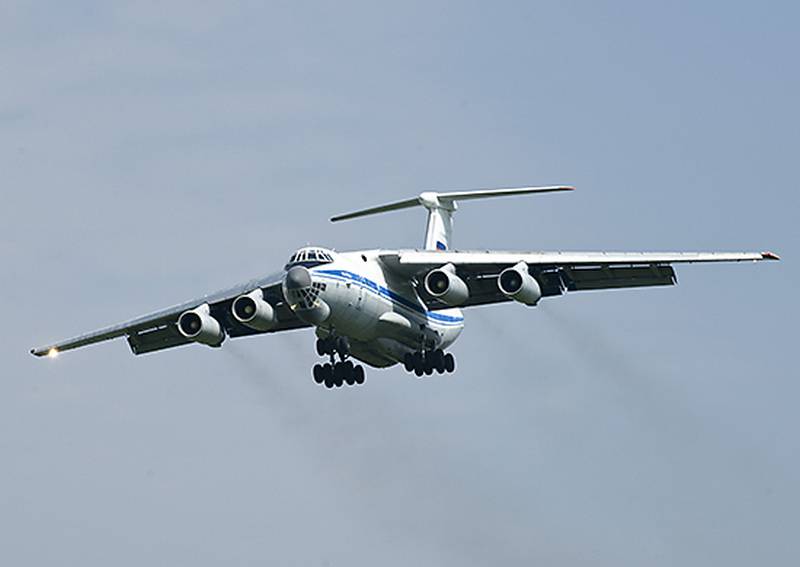 The airborne unit after the transfer of the avant-garde with military equipment on the aircraft BTA AN-26 and IL-76 simultaneously parachuted parachute method on two landing sites. Landing was carried out in close proximity to the objects of the conditional enemy. More than 1000 troops took part in the landing. Paratroopers who use the D-10 parachute system ejected from a height of 800 meters, and special forces on a parachute system of special purpose from a height of 1500 meters
- said in a statement.
In total, more than 2000 military personnel take part in the training and about 200 units of combat and special equipment, 30 airplanes and helicopters of the Russian Air Force, as well as the Air Force and Air Defense of the Western Military District are involved.
At the landing site, airborne assault forces covered Mi-24 helicopters and Su-27 and Su-30 fighters.
KSHU is conducted under the direction of the Chief of Staff - First Deputy Commander of the Airborne Forces Lieutenant General Nikolai Ignatov, it is planned and passes before the control check of troops for the winter training period 2018 of the year.