In early March, Afghanistan, India and Belarus signed a trilateral memorandum of understanding regarding the supply of four combat helicopters Mi-24 to the Afghan army, reports
bmpd
with reference to the Hindustan Times newspaper.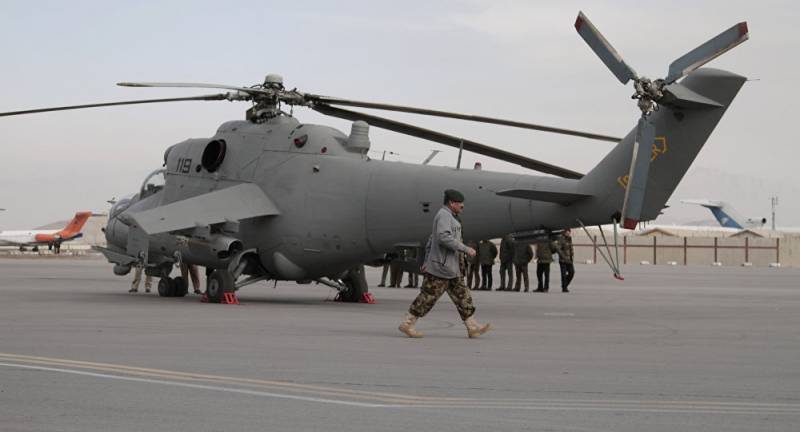 One of the four Afghanistan-received Mi-25 (Mi-24D) helicopters received from the Indian Air Force (tail number "119") at Kabul Airport, 25.12.2015.
Under the terms of the agreement, India at its own expense will acquire four Mi-24 from the presence of the Belarusian army, pay for their repair and delivery to Afghanistan "within a few months."
At the same time, the Armed Forces of Afghanistan have a plan for the transition to American aircraft developed and implemented by the Americans. However, "the Afghan government has asked India to supply Soviet-made Mi-24 combat helicopters, and India was kind enough to respond to this request," said Afghan ambassador to India Shaida Mohammad Abdali.
In the 2015-2016 years, India has already transferred four Mi-25 (Mi-24D) helicopters from its troops in order of assistance to the Afghan armed forces. Today, these machines are already in non-flying state. According to the newspaper, currently "the Indian side is working on the issue of repairing all four helicopters."