The fourth
tank
The SAR Armed Forces division, called "tank special forces" for their high professionalism, has adopted the self-developed multiple launch rocket system, reports
Rossiyskaya Gazeta
.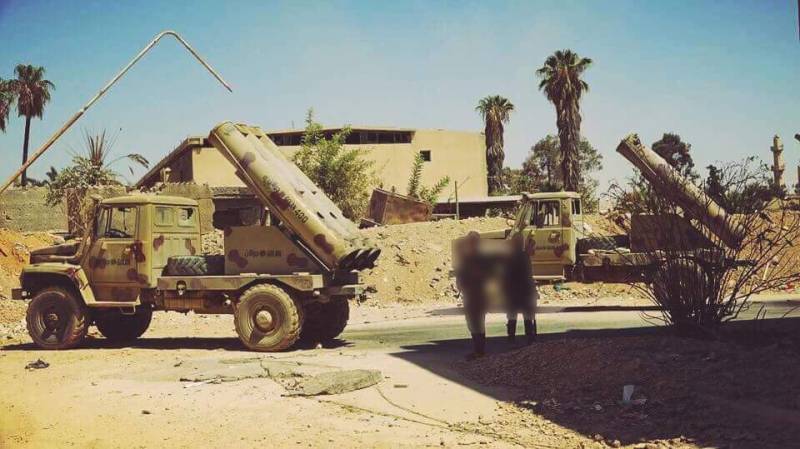 The connection is also known for the fact that it has well-equipped repair shops where modernization of regular combat equipment is carried out. It was here that the "ultra-protected" T-72М1 and ZSU-23-4 Shilka anti-aircraft guns appeared with additional reservations.
According to military expert Yuri Lyamin, to date, "a whole family of improvised MLRS of various sizes has been created, called Golan 65, Golan 250, Golan 300 and Golan 400."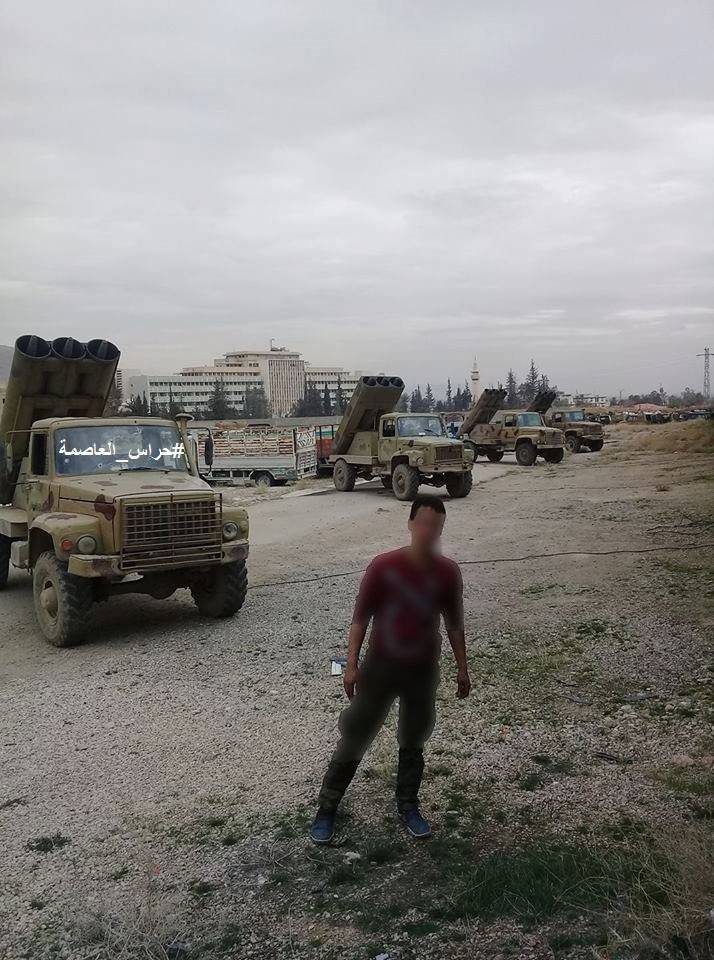 The most famous Golan 300. His missile has a caliber of 360 mm, a warhead weighing 180 kg and a range of all 1,5 km. The launcher has twelve guides. The first combat use of these systems took place in the area of ​​the city of Beit Djinn in the south-west of the province of Damascus, just next to the Golan Heights. This happened in November 2017. In the future, the installation was transferred to the vicinity of the Syrian capital,
told the expert.
Today, against the radicals in Eastern Gute, more powerful systems are used, designated Golan 400. These MLRS made on the Sadko GAZ-3308 chassis are more powerful.
weapons
and have only three launch tubes.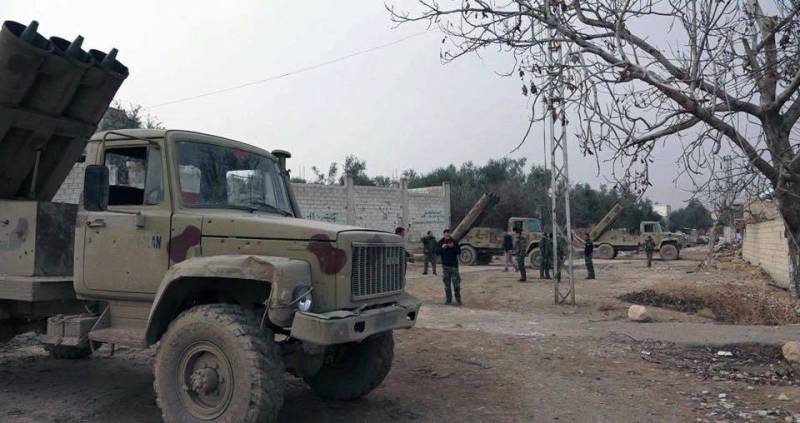 "The use of such weapons on the ground with a large number of defenses provides not only a significant damaging effect, but also demoralizes terrorist formations," the newspaper concludes.