Edition
"Belarusian truth"
whose office is located not in the Republic of Belarus at all, but in the territory of neighboring Poland, has issued material that is frank in its fake nature. The article by Yury Baranevich's authorship states that both Azerbaijan and Armenia are allegedly expressing dissatisfaction with the quality of the purchased Russian
weapons
and Russian logistics in the arms trade, and therefore are willing to refuse to cooperate with the Russian Federation in favor of cooperation with the Republic of Belarus.
From the material:
Russian export contracts to other countries are either partially not fulfilled, or are delayed by the deadlines, and the quality of their implementation raises many questions (...) Despite the Russian deliveries of weapons to Azerbaijan from time to time, according to sources of publication in the Belarusian military-industrial circlesBaku is very unhappy with the condition and quality of military-technical cooperation with Moscow and is trying to find an alternative to this cooperation.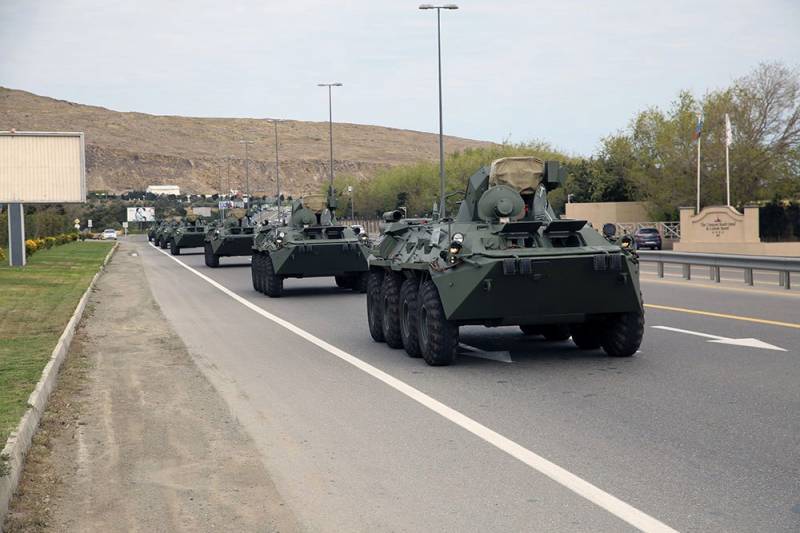 An interesting statement. Since when have the "Belarusian military-industrial circles" suddenly not only talked with certain sources of frankly liberal platforms, and even working in no way in the Belarusian media environment? And yet: since when has the representatives of the Azerbaijani military department suddenly began to confide with these very circles about contracts with Russia?
The same material contains a blatant attempt to set off Russia with Armenia, as well as Russia and Azerbaijan, with a statement that the Russian Federation is selling weapons "not only to the CSTO countries." Does this, according to the logic of the author, that if Azerbaijan sells oil, for example, to Georgia or Ukraine, then this is a reason for Russia to start a "trial".
Another paragraph from the material "Belaruskaya Prada":
The Azerbaijani side noted that the missiles for the MLRS "Smerch" do not explode when firing, ammunition for machine guns BTR-82A do not reach the goal at all, and on Mi-35 helicopters are constantly fixed thermocouple breakdownswhich do not allow to start the engine. And also there are failures in the work of the onboard equipment, the automatic fire systems and Ataka-M and Sturm-V missiles do not work properly.
Ammunition to machine guns do not reach the target? This is at what distance from the BTR-82A, according to the logic of the author of this stuffing, these very goals that bullets from machine guns do not reach them? .. And MLRS Smerch missiles, if it is not known to Mr. Baranyevich, and should not explode when firing, because they explode "usually" in the area in which the MLRS is fired. About "thermocouple breaks" and no comments at all ...