The press service of the OSCE Special Monitoring Mission announces the first meeting of the deputy head of the SMM, Alexander Hug, with the acting head of the Luhansk People's Republic, Leonid Pasechnik. The meeting took place in Lugansk and dealt with issues of the work of OSCE civilian observers in the republic.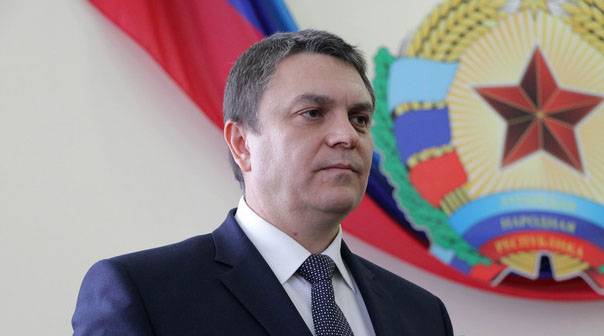 Mission press service:
Under the mandate of the OSCE SMM, it is entrusted to facilitate the establishment and conduct of a dialogue. Given this, for the first time, Hug personally met with Leonid Pasechnik. During this meeting, Hug raised the issue of security and freedom of movement of unarmed civilian observers of the OSCE SMM.
The meeting also discussed the issue of opening additional checkpoints between the LC and Ukraine.
The fact of the meeting of Alexander Hug with the acting head of the LC brought a strong reaction in Kiev. Alternating between the terms "terrorists", "aggression" and "occupation", the Ukrainian media resent the visit of the deputy head of the OSCE SMM to the Lugansk administration.
Here is how the material covers the Ukrainian edition of LIGA.net:
The DPR and the LPR are terrorist organizations that seized, with the support of the Russian Federation, part of the Donetsk and Lugansk regions of Ukraine.
It turns out that LIGA.net frankly enters into controversy with the Ukrainian legislation, which, as you know, does not recognize the LC and the DPR as "terrorist". This is the whole essence of the Maidan policy, when the terms "terrorism" and "aggression" in Kiev continue to be used only to receive loans from the West against the backdrop of new and new rounds of civil war.