Earlier, the Ministry of Defense of the Russian Federation planned to send a Project 677 diesel-electric submarine to the Black Sea, but then it came to the conclusion that such complex and multi-functional submarines with a long range were not needed in this region, so they will be part of the Northern
fleet
writes the newspaper
News
.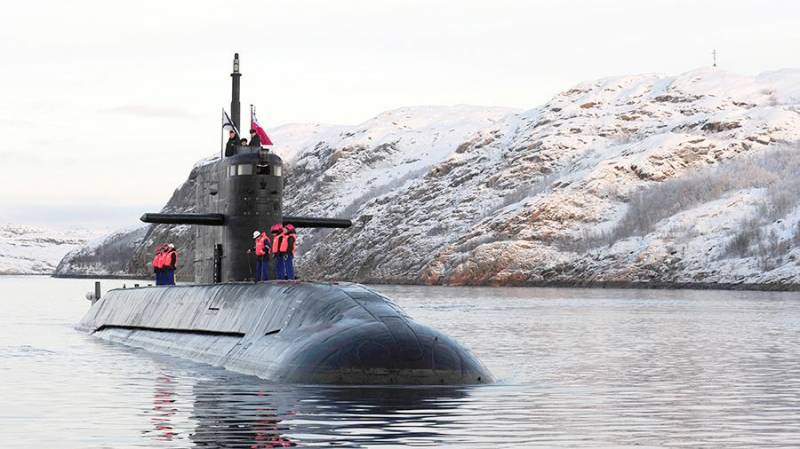 "Two diesel-electric submarines of the 677 Lada project - St. Petersburg and Kronstadt - will be included in the 161 Brigade of the submarines of the Northern Fleet. Already this year, St. Petersburg will take part in experimental exercises, "the publication was told at the Main Command of the Navy.
The 677 project was created as the first domestic submarine with an anaerobic (air independent) power plant (EI). This should relieve the submarine from the need to periodically float to recharge the batteries. But by the time the "St. Petersburg" was built, the EU did not work. Therefore, the ship was equipped with a conventional engine, turning it into a kind of stand for testing new weapon systems, navigation and target designation. It is assumed that a full-fledged power plant will be put on Kronstadt, which is currently in the process of completion.
According to the chairman of the Petersburg club of submariners and veterans of the Navy, Captain First Rank Igor Kurdin, the Northern Fleet diesel-electric submarines "traditionally served not only in the Barents Sea, where they covered strategic missile carriers," they also worked in the Mediterranean.
Diesel-electric boats can operate not only in coastal waters, but also in the ocean and in the Mediterranean. In Soviet times, there was always a whole brigade from the 4 squadron of the SF. She controlled the actions of the American 6 fleet. With the advent of modern caliber submarines in their arsenal, their combat capabilities have increased significantly. Syria's experience has shown that such submarines are capable of effectively fighting ground targets,
told the Kurdin newspaper.