For the first time in
stories
The food service will have its own insignia in the Russian (Soviet) army,
News
.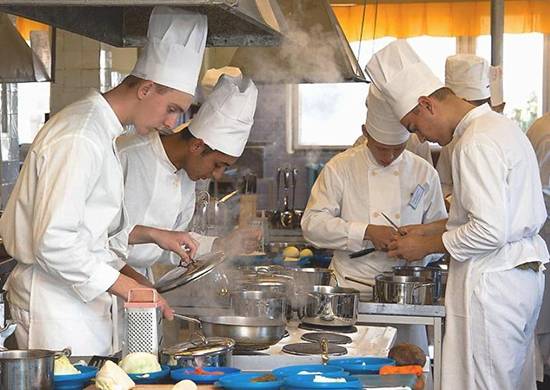 The Ministry of Defense has prepared a draft order "On the Establishment of Insignia of the Food Service of the Armed Forces of the Russian Federation" For Merits "and" For Difference ". At present, the document is undergoing internal coordination.
The awards will be awarded to both military personnel and civilian personnel.
The "For Merit" badge will be awarded to those who have served 20 or more in the Armed Forces. The awards will be awarded "for a great contribution to the development of the food service of the RF Armed Forces" and "for merits in planning and organizing food supply."
The mark "For Distinction" will be available to military and civil servants who have served 10 for years or more. He will be awarded for "exemplary performance of military duty and high performance in service activities", as well as "for high professional skills and excellent performance in combat training."
"The decision on awarding will be made by the head of the food department of the Armed Forces. Signs will be awarded in a festive atmosphere. The winners will receive the right to wear them on the right side of the uniform. The presence of such insignia will be taken into account when appointing to higher positions, "the article says.
According to military expert Viktor Murakhovsky, "the maintenance of new insignia of the Ministry of Defense noted the contribution of the rear men to the organization of the military operation in Syria, where all the supply problems were solved at the highest level".
In Syria, the food service of the army has to solve serious problems. It supplies our two main bases in Tartus and Hmeimim, hop airfields and mobile ground forces. Food rations of pilots and military personnel of special operations forces vary greatly, and the soldiers must receive food of the required calorific value strictly on schedule. The food service does it well,
told the expert.