The newest Russian fighter Su-57 will arm the X-31 missiles, which the pilots called "supersonic death", according to
News
.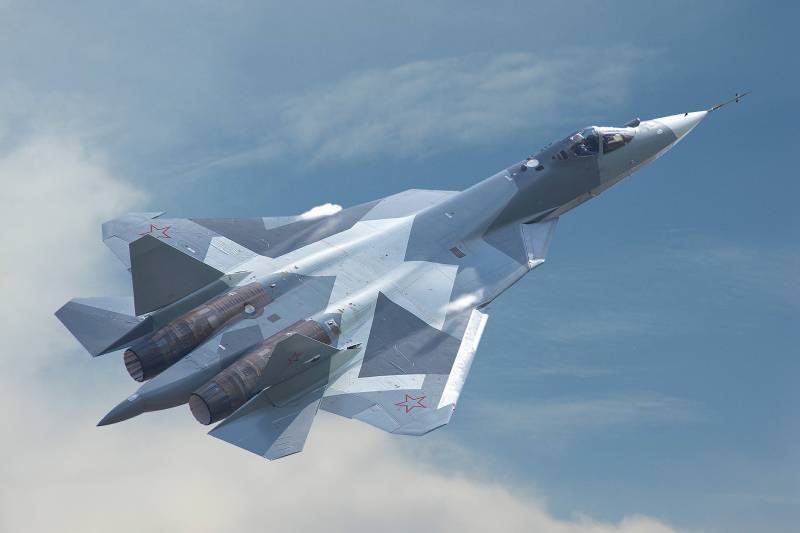 The military told the newspaper that work on integrating the X-31 into the fighter's weapons is already underway. They are scheduled to be completed before the end of the year.
"The 700-kilogram rocket is mounted both on the external suspension assembly of a promising fighter and in a special compartment inside its fuselage. At the beginning of this year, weight and size models of products passed the full cycle of flight tests. After that, the suspension assemblies were refined, some structural elements and the onboard systems of the rocket were adapted, "the material says.
The X-31 (according to the NATO codification - AS-17 Krypton) is intended for the destruction of ships (version X-31А) and radar stations of the air defense systems (X-31П). Its length is about 5 m, speed - 3600 km / h. Able to hit targets at a distance of 250 km (X-31A - a little more than 150 km). It can easily change the flight path. Previously, the X-31 was adapted for use from MiG-29KR / KUBR, Su-30CM and Su-35 aircraft.
X-31 has proven itself very well. Probably, it would be unfair to exclude her from the arsenal of the fifth generation fighter. The missile is capable of striking a destroyer with a penetrating type of warhead directly into the board or with a high-explosive fragmentation charge while flying over the ship. Impacts can be applied in any meteorological conditions, when the sea is rough with 4 – 5 points and actively counteracting the enemy's electronic warfare and air defense weapons,
told military historian Alexei Leonkov.