Russian fighters, armored vehicles and air defense systems will be presented at the ArmHiTec-2018 arms exhibition opening in Yerevan, reports
Interfax-AVN
.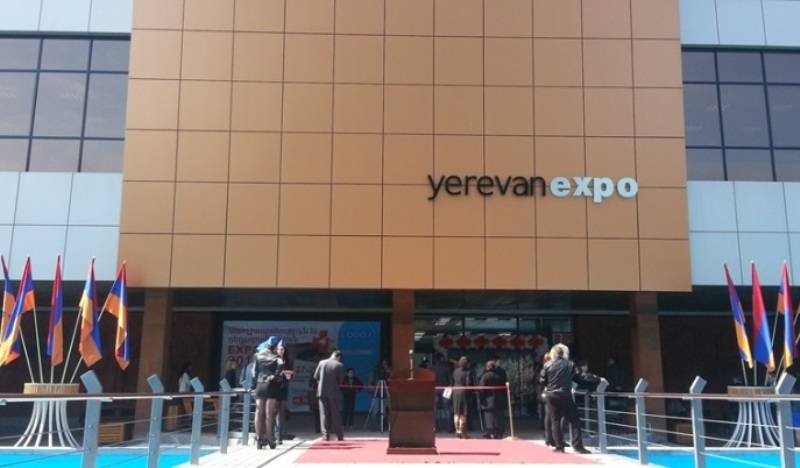 The exposition organized by Rosoboronexport "will house the stands of 22 organizations, including Concern EKR Almaz - Antey," Uralvagonzavod Scientific Industrial Corporation, Tekhmash, Pribor, Splav and RSK MiG,
told in the Federal Service for Military-Technical Cooperation (FSMTC).
In total, Russian companies will demonstrate the 591 exhibit (of which 66 are samples) of military products, the release says.
It is reported that "the main theme of ArmHiTec-2018 will be armored and rocket-artillery weapons, military
aviation
, small
weapon
and ammunition, unmanned aerial vehicles, robotic complexes, communications equipment, equipment, as well as laser, information, telecommunication technologies and information protection systems. "
The Russian delegation is headed by the deputy director of the FSMTC of the Russian Federation Vladimir Drozhzhov.
VKO Almaz-Antey will present information "in the form of models and videos about the long-range anti-aircraft missile systems C-400 Triumph, C-300BM Antey-2500", C-300PMU2 "Favorit", anti-aircraft missile systems (ZRK) medium and short-range "Buk-М2E", modifications of the "Tor-М2" air defense missile system and others. "
During the exhibition, meetings and negotiations with potential customers will be held.
At ArmHiTec-2018, we expect foreign customers to increase their interest both in anti-aircraft missile systems and ground-based systems, and in our civilian and dual-use products, which, due to their unique characteristics, have a high export potential.
said Vyacheslav Dzirkaln, deputy director general of the holding for foreign economic activity.
Vitoray The international exhibition of weapons and defense technologies will be held in Yerevan from 29 to 31 in March. This year 37 companies from 8 countries will show their products.
As reported by the press service of the Federal Service for Military-Technical Cooperation, "among the exhibitors and participants of the business program are industrial enterprises and representatives from Armenia, Belarus, Bulgaria, Germany, Kazakhstan, Kyrgyzstan, Russia, Tajikistan, and France (representatives)".