Newspaper
"News"
With reference to a source in the main foreign affairs agency, it reports that a proposal to close the American consulate in the northern capital will be sent to the president of Russia from the country's foreign ministry in the near future. The Russian Federation will take this step in connection with several anti-Russian demarches in the United States, including the closure of the consulate general in Seattle and the expulsion of 60 Russian diplomats, including diplomats to the UN.
The next expulsion of Russian diplomats in the United States was "explained" by the so-called "Skrypal case", according to which Washington "believes in the word London". At the same time, a few days ago, the official representative of the Russian Foreign Ministry, Maria Zakharova, said that the "Skripal case" itself could have been started by Washington.
"Izvestia" quotes the interlocutor from the Ministry of Foreign Affairs of the Russian Federation:
It would be more correct to close the consulate in St. Petersburg. Naturally, options are being considered in Yekaterinburg and in Vladivostok, but the St. Petersburg consulate is more important for Americans in terms of status. We will make our proposals, but the last word remains for the president - adjustments are possible.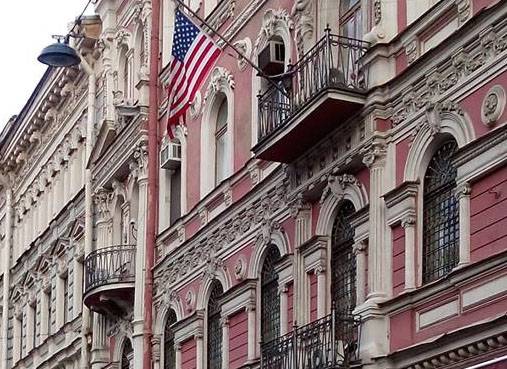 Recall that earlier in social networks, Russians were offered to vote on the question of which US consulate should be closed in Russia as a response. The choice fell on the diplomatic representation in St. Petersburg.