The Ukrainian office at the UN issued an appeal to the Secretary-General of the United Nations and the Security Council, which states that it is necessary to work out the issue of introducing an international peacekeeping mission to the Donbass. The corresponding statement during the consideration of issues on peacekeeping operations in the world was made by the permanent representative of Ukraine to the UN, Vladimir Yelchenko.
He is quoted by the information service.
UNIAN
:
For more than four years, the situation in and around my country remains an example of the untapped potential of UN peacekeeping. The appeal of Ukraine on the deployment of a peacekeeping mission in the Donbass region is not yet being considered properly, and no action has been taken.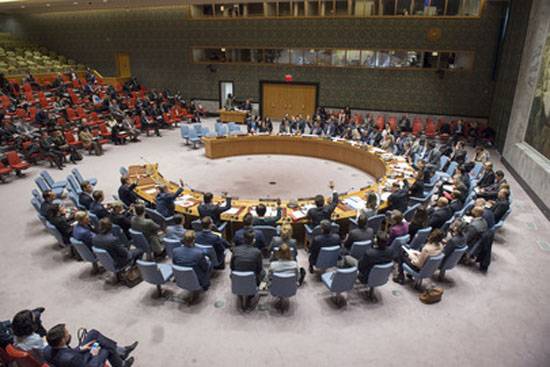 Then Yelchenko went over to actually making claims against António Guterres.
Yelchenko:
In this regard, his visit to Ukraine last July was a good manifestation of loyalty to peace in Europe. On the continent, a real threat of another full-scale war arose because of the continuing aggression of one of the permanent members of the UN Security Council against my country, as well as its aggressive actions in other parts of the world, including on the territory of other permanent members of the Security Council.
Now, Yelchenko "does not see drastic measures" by Guterres.
Recall that Ukraine insists that the UN peacekeeping mission is located not on the contact line of the conflicting parties, but on the border with Russia. The Russian authorities are responding to this by saying that there is no conflict on the border with Russia, and therefore there is no point in staying there peacekeepers.