In the Trans-Baikal Territory at the Zugol training ground, the first stage of tactical exercises with combat shooting was completed. The event attracted about 4 thousands of military personnel and about 1 thousands of units of military equipment of the regional military association, reports
press office
BBO.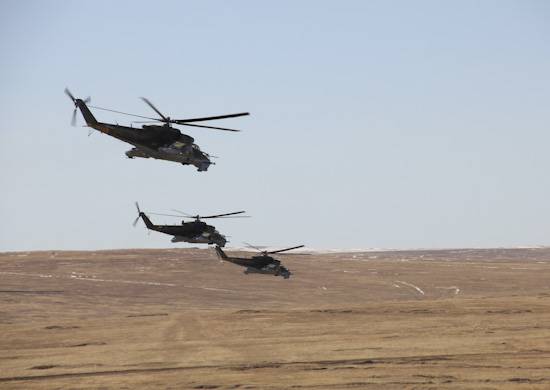 During the active phase of tactical exercises, airborne cargo and a special-purpose group were parachuted from Mi-8AMTSh helicopters using Arbalet-2 parachutes to conduct ground reconnaissance and destroy the command post of a conditional enemy. The reconnaissance of targets from the air was carried out by the Su-2MR reconnaissance aircraft, the firing defeat of an uncontrollable enemy
aviation
missiles inflicted helicopters of army aviation Mi-24, the release said.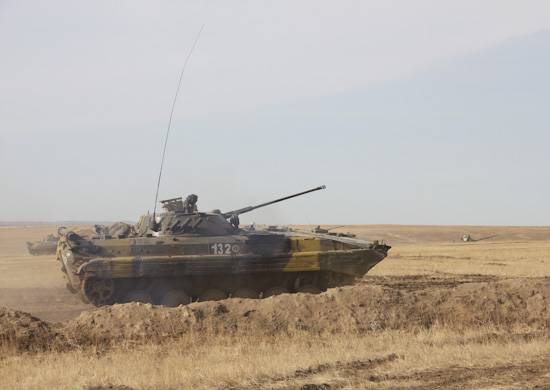 After that, "fire damage to the conditional enemy was inflicted by the impact of the Uragan multiple rocket launcher system, as well as by Acacia self-propelled artillery launchers, of various caliber barrels."
It is reported that "the peculiarity of the exercise was the implementation of a number of tactical elements, in particular, the so-called"
tank
roundabouts "(tanks move in a circle, alternately performing live firing at the" enemy "), as well as conducting live firing by crews of tanks and BMP-2 at long ranges with half-direct fire."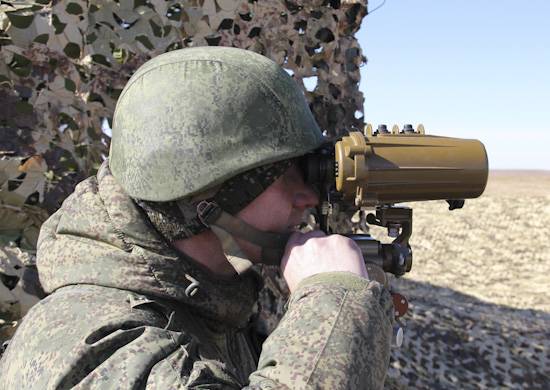 The cover of the troops from the aviation carried out the calculations of the Shilka installations of the Strela-10 air defense missile system, the operators of Igla MANPADS. Anti-aircraft missiles "were hit targets simulating aviation means of destruction," added in the district.
In addition, the Iskander OTRK carried out electronic launches of missiles at the "enemy" command posts and worked out the operational change of firing positions.
At the next stage, the servicemen will perform combat firing at night.
According to the press service, the exercise involved "T-72B3, BMP-2 tanks, more than 50 units of reactive and barrel artillery of various sizes, as well as more 20 airplanes and helicopters, air defense systems, Tura-1" Buratino "heavy flame-thrower systems."