Today, the Varyag missile cruiser and the large anti-submarine ship Admiral Panteleev, as part of the ship's attack group, conducted anti-submarine exercises in the Sea of ​​Japan, reports
Interfax
press service of the Pacific
fleet
.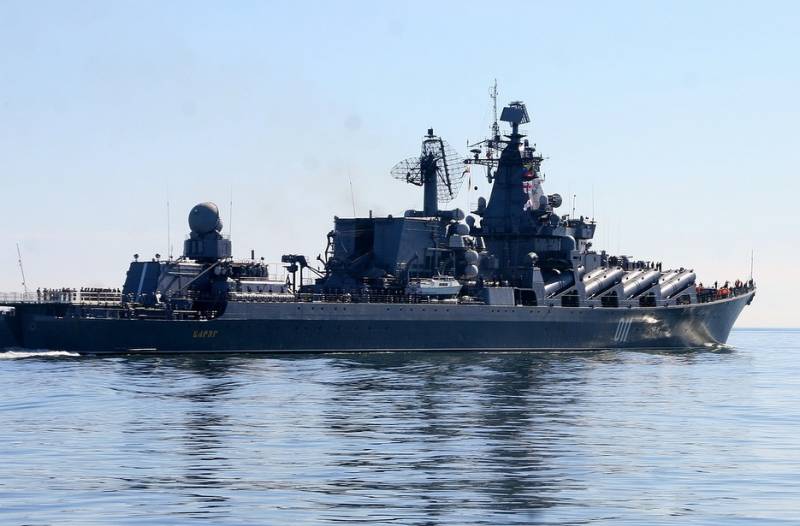 According to the report, "Admiral Panteleyev, in the Peter the Great Bay, conducted a search for a submarine of a conditional enemy, which was played by one of the submarines of the Primorye flotilla of heterogeneous forces."
To solve the problem was used deck antisubmarine helicopter Ka-27.
After establishing contact with the submarine, information about its location was transferred to the missile cruiser Varyag. "Admiral Panteleev" attacked the underwater target with jet depth bombs. In turn, the flagship of the Pacific Fleet also fired rocket bombs at the specified sector and fired torpedoes with a salvo,
says release.
The press service recalled that on Monday the similar tasks were fulfilled by the large anti-submarine ships of the PF "Admiral Vinogradov" and "Admiral Tributs".