Roscosmos plans to spend on the development of a sketch of a super-heavy rocket 1 billion 613 million rubles, the development is planned to be completed by the end of October 2019, follows from the information posted on the public procurement website,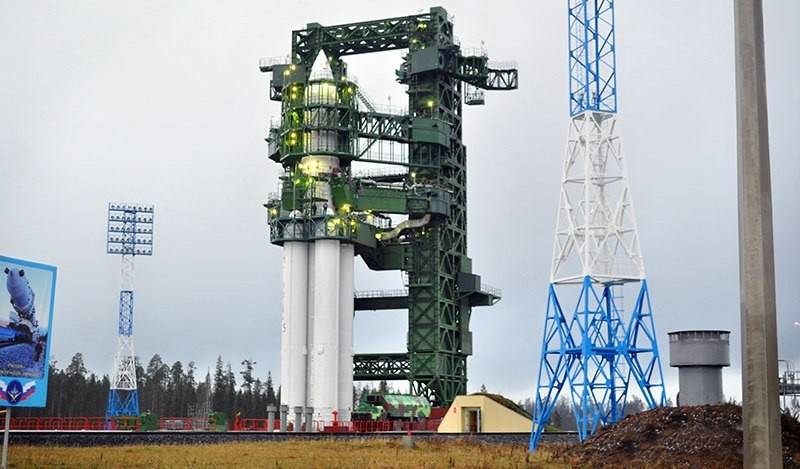 The rocket will have to output more than 80 tons to low Earth orbit and deliver at least 20 tons to the Moon. It is also noted that the project should lay the possibility of increasing the capacity to 140 and 27 tons to the corresponding orbits. In addition, it is planned to send ships and stations to Mars and Jupiter with the help of a new rocket. Flight to the moon should last no longer than five days
- Reported in the application.
In the 2028 year, as follows from the document, flight tests of the rocket should begin from the Vostochny cosmodrome. It is envisaged that up to two launches of an extra-heavy rocket can be carried out a year. A lifetime should not be less than 20 years.
The first stage of the super heavy carrier, created on the basis of the Soyuz-5 rocket, after launch should fall on the coast of the Tatar Strait or in the Sea of ​​Okhotsk, and the upper stages in the World Ocean. They must be equipped with GLONASS and GPS equipment.
Projects of superheavy launch vehicles are implemented only in the United States. Four launches of the H-1 carrier were carried out in the USSR; all of them were unsuccessful. The super-heavy "Energy" was launched in 1987 and 1988, both times successfully. The rocket was created, among other things, for the Soviet orbital spacecraft Buran, and the Energy-Buran program was closed in 1993.