The ceremony of launching the coastal patrol vessel LMV (Littoral Mission Vessel), intended for the country's Navy, took place at the company of the Singapore company ST Marin, reports
TSAMTO
.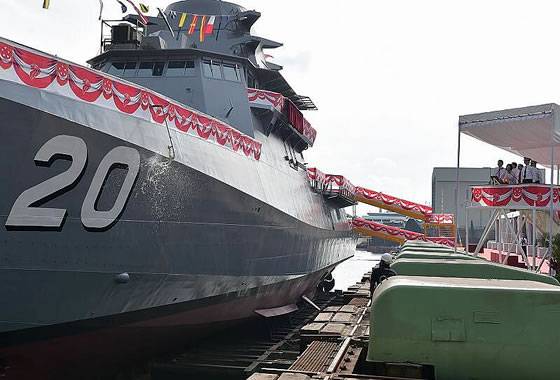 The Fortitude ship is the 6 of eight LMV class ships ordered for the Singapore Navy.
The contract for the construction of 8 ships was concluded at the beginning of 2014. They will replace the 11 Firless-class patrol ships that have been in service for more than 20 years, built by the ST Marine unit in the middle of the 90's.
The new 80-meter ships are designed to "patrol, protect maritime infrastructure and sea lanes, intercept offenders and escorts," the release of the country's military says.
The keel of the Fortition was laid out at the end of May 2017. At the present time, the ships Dontless (laid the keel) and Firless are on the various stages of construction (cutting of the steel has begun).
The delivery of the entire batch is scheduled for completion by 2020.