Deputy Defense Minister of Armenia, head of the State Military Industrial Committee David Pakhchanyan stated that Armenia, purchasing weapons in Russia, is guided by its own interests and will continue to cooperate, despite the threat of sanctions
Of course, sanctions are a problem, but we are faced with the task of ensuring security, and we will proceed from our interests.
- Pakhchanyan told reporters, adding that relations with Russia are developing quite effectively.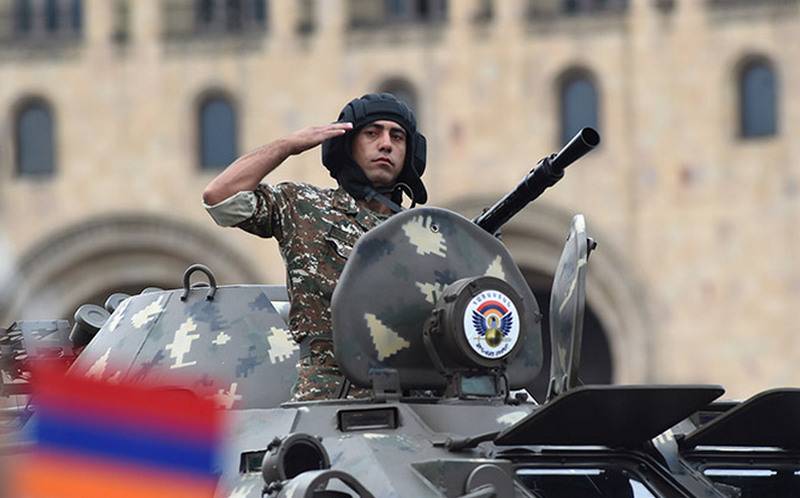 Deliveries on the first defense loan are almost fully completed, and there is an agreement to continue work. This is a serious part of our army supply.
- said the deputy minister.
In 2015 and 2017, two defense loan agreements were signed between Armenia and Russia for a total amount of 300 million dollars. Armenian Defense Minister Vigen Sargsyan reported earlier that Yerevan intends to purchase from Moscow within the framework of a Russian defense loan
weapon
strategic deterrence.
We remind you that US President Donald Trump 2 August 2017 signed the Law on Countering America's Opponents through Sanctions (CAATSA) against Russia, Iran and North Korea. In the autumn of 2017, the US administration provided a list of individuals and organizations in the defense and intelligence sector of Russia, for "significant" transactions with which sanctions could be imposed. The implementation of this law began on January 29 2018.