President Milos Zeman instructed the director of the Security Service of the Czech Republic to investigate possible production or storage in the past in the country of the "Novice" nerve agent, which in Britain had been poisoned by ex-KGB officer Sergei Skripal,
TASS
.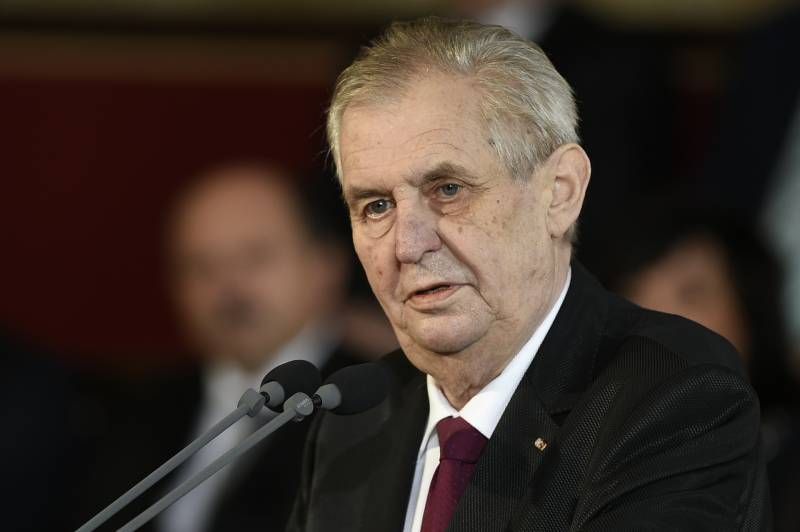 The President of the Republic instructed the Security Service of the Czech Republic to establish whether nerve gas was created or stored in the Czech Republic at industrial or research facilities,
told the press secretary of the head of state Jiri Ovchachek.
It is reported that on Monday Zeman received Defense Minister Karl Schlechtov and Director of the Security Service Michal Koudelka. They discussed the "Case of the Violin", poisoned in Salisbury with her daughter, and the expulsion of Russian diplomats from the country as an expression of solidarity with London.
On the same day, the expulsion of three employees of the Russian diplomatic mission was announced.
We will remind, earlier the representative of the Ministry of Foreign Affairs of the Russian Federation Maria Zakharova listed the countries in which they could produce the substance used for poisoning.
Most likely, the source of origin of this chemical is from countries that have been conducting intensive research on substances from the Novice project since the end of the 90s. This is the UK, Slovakia, the Czech Republic, Sweden, the question about the United States should be raised,
she said on the Russia 24 channel.