Rosoboronexport is launching the newest Viking anti-aircraft missile system, the export version of the Buk-М3 anti-aircraft missile system, to foreign markets, Deputy Director General Sergey Ladygin said on Wednesday.
Compared with previous versions of the complex, the firing range of the Viking is increased 1,5 times - to 65 kilometers. In addition, the number of simultaneously fired targets increased by 1,5 - by 6 each self-propelled fire installation, and the number of anti-aircraft guided missiles ready for launch in the firing position from 2 combat units increased from 8 to 18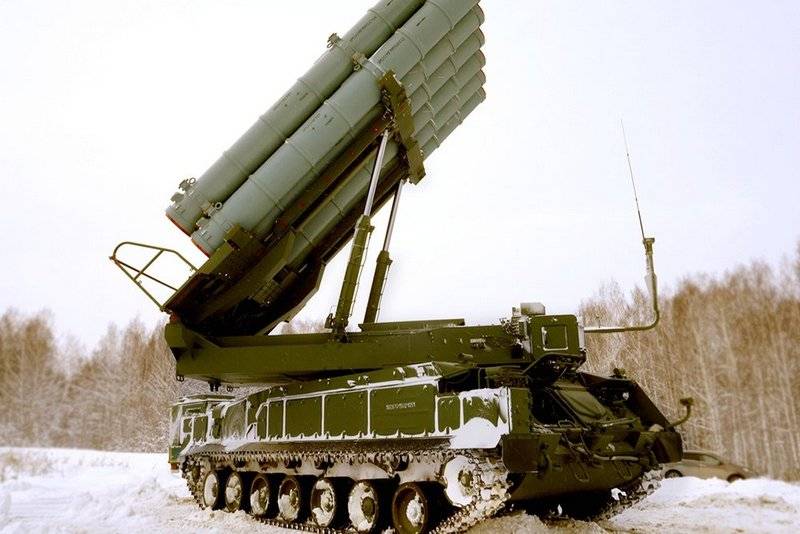 This is great
news
for us and our foreign partners. The Viking complex, while maintaining the best qualities of the famous line of Buk anti-aircraft missile systems, is a new word in the development of medium-range air defense systems
- said Ladygin, whose words are quoted by the press office.
The report also notes that the Viking air defense system received a number of unique features that were previously not available in any air defense system.
The complex has the opportunity to integrate anti-aircraft launcher anti-missile system "Antei-2500", which will provide the ability to hit targets at ranges up to 130 kilometers and significantly increase the effectiveness of the entire air defense group in the fight against manned
aviation
adversary
- it is spoken in the message, transfers RIA News