The U.S. Navy conducted the first qualification flights F-35C aboard the aircraft carrier Abraham Lincoln (CVN 72). A total of two deck squadrons
aviation
The U.S. Navy, as part of Lockheed Martin F-35C Joint Strike Fighter aircraft, completed day and night sorties, making 140 landings on the deck of a nuclear aircraft carrier in anticipation of operational tests of the F-35C starting this year.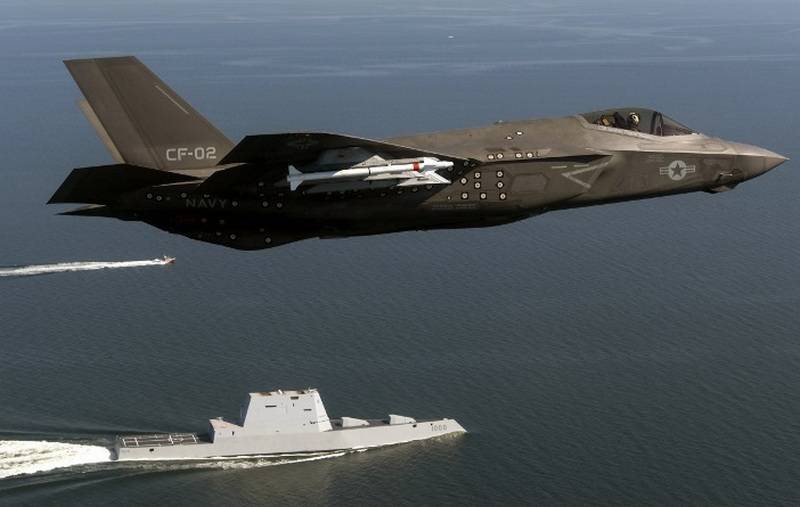 It's great to see this plane in the same ranks with other aircraft. We have not done this before. Previously, all stages of the qualification tests on aircraft carriers performed only F-35
- Mixednews leads the words of Rear Admiral Dale Horan, Director of the Office of Integration F-35C
According to the statements of the American pilots who will fight on these machines in the future, the F-35C made a good first impression, despite the shortcomings
According to the publication, due to its low radar signature and sensors, the F-35C will play an increasingly important role on
navy
, as the Navy begins to focus on preparing for modern wars against Russia and China.
It is perfectly clear that this fighter is the future of the Navy for offensive combat operations.
- declared rear admiral
It will be a fantastic plane. As with any program, there are always difficulties in its implementation, but we are working on it. This is a very promising aircraft, and it will be great to see how it is being improved.