When performing tasks for demining facilities in the Syrian Arab Republic, sappers of the International Mine Action Center (MOC) repeatedly experienced the impact of sabotage activities by the use of Islamic State (IG, prohibited on the territory of the Russian Federation) domestic drones (drones). As a result, IPC's explosive devices dropped from household drones have sanitary losses. The high proficiency of fighters and special means of protection saved from the tragedy. But the loss of even one highly skilled specialist leads to a decrease in the effectiveness of the combat unit, not to mention the feelings of relatives and close military sappers.
At the end of March, 2018, in the Moscow region of Nakhabino, on the territory of the International Mine Action Center, a conference was held on new forms and methods of accomplishing engineering support tasks. The MOC specialists demonstrated the work of the unit defense teams against UAV attacks. The Stupor UAV portable suppression system (PCP) was chosen as the vehicle for fighting drones. This complex has successfully proved its high efficiency both at various test sites and trials, and in conditions of real combat work.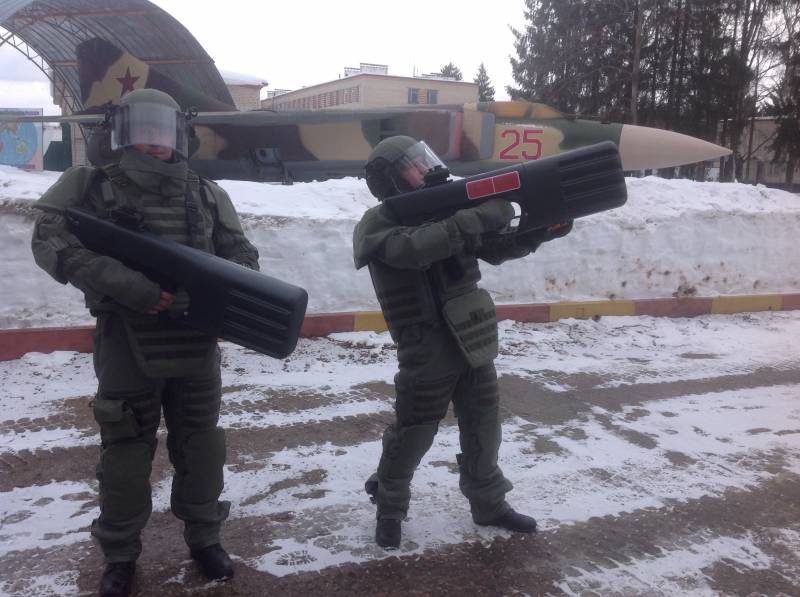 In the course of practical training, the situation of a conditional attack of a UAV on a sapper unit was modeled. The covering group, armed with the Stupor complexes, promptly discovered and suppressed the control and navigation channels of the "enemy" UAVs. As a result, one drone was forcibly planted, and the second, for the purpose of detecting the operator, was forcibly sent to the take-off point.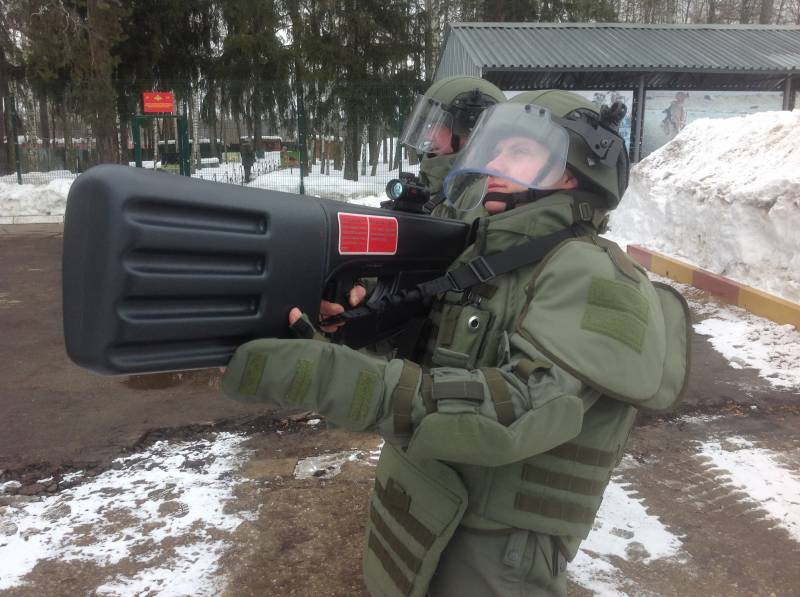 The specialists of the International Mine Action Center and the participants in the conference highly appreciated both the tactical and technical characteristics of the Stupor control panel and the ease of use of this complex. The need to use this product is obvious, this was confirmed by both the engineers and the conference participants.