Russian Su-35 and MiG-35 are well-placed only on paper, and not in reality, according to The National Interest.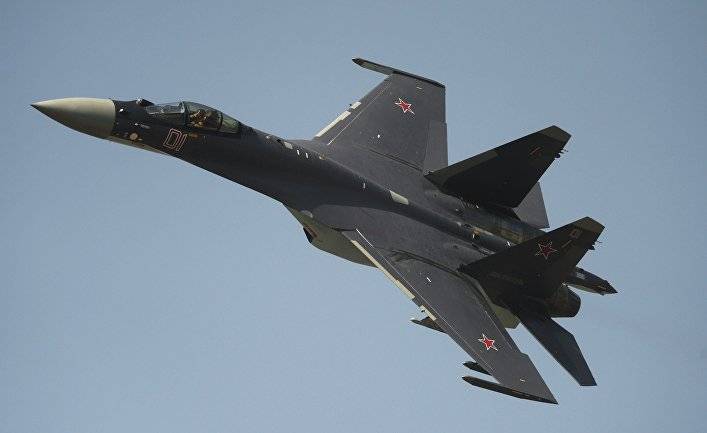 Russian fighters offer good results on paper, but India is disappointed with poor after-sales support and frequent malfunctions of most Russian equipment, including on MiG-29 and Su-30МКИ aircraft,
quoted by the author
Lenta.ru report
.
In addition, he said, "Indian officials are increasingly becoming disillusioned with the Su-57, publicly complaining about low-power engines, the low stealthness of the fighter and the lack of transparency regarding what is behind these problems."
In this regard, the publication believes that the American F-35 or F / A-18E / F Super Hornet "had good chances to become the next super-weapon of the Indian Air Force."
The magazine reminds that India is in search of a twin-engine fighter and "considers the American F / A-18E / F Super Hornet, Eurofighter Typhoon, the French Rafale and the Russian Su-35 or MiG-35 as candidates."
In February, 2018 of National Interest wrote the exact opposite. He reported that the F-22 Raptor and F-35 Lightning II pilots of the US Air Force "have few chances to stand against the Su-35 in close combat." The Russian fighter was called "perhaps the best combat vehicle ever created in the line of sight".