Very many people agree, in general, to vegetate, repeating: if only there was no war. In part, they are right. Better a crust of bread in a hut than a meat patty in the middle of fires. But ... the whole question is how to avoid such a sad outcome in the development of our civilization, which managed to go into space, but did not learn to solve the problems that arise before it in a peaceful way. And since the problem of war and peace today is no less, if not more relevant than 100 or 1000 years ago, it makes sense to consider it in more detail ...
So, we begin with the fact that we will consider all the main motives of human activity, which is based on its innate instincts, including aggressiveness, which cannot be overcome by education. It is important to decide what is the main goal of a person in life. And the answer to it will be very simple: both in the amoeba and in the person in life there is one goal - reproduction. A person eats and drinks, goes to the toilet, builds houses, buys cars and calls his friends by phone with one sole purpose - to multiply, pass on their genes to their offspring and successfully grow it. Fighting, he destroys potential competitors for reproduction and consumers of material goods. Of course, all this is covered with fine phrases about duty, honor, etc., etc., but it is based on one thing - reproduction.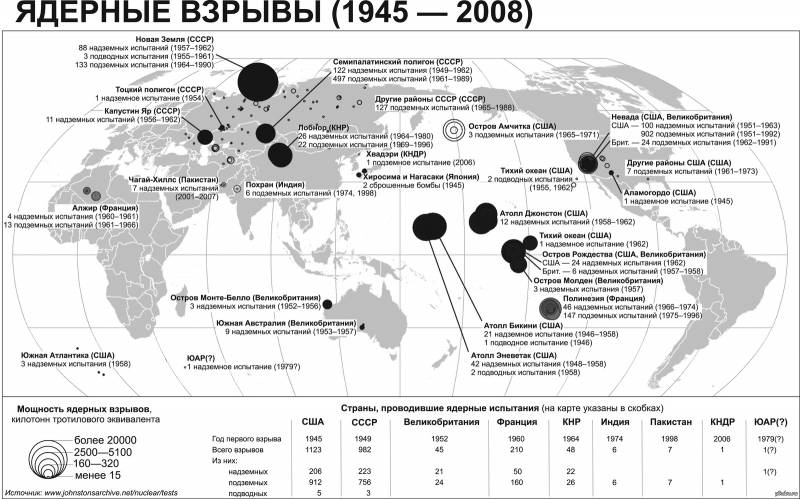 To this innate purpose of your nature, add such an important and also innate character trait, like laziness! It is laziness, not the notorious industriousness, that is the source of progress, because you can kill a 1000 man with a bronze sword, but ... it is difficult and troublesome. Therefore, a man sat down, thought, and eventually created a machine gun first (know yourself to push the trigger, and change the water!), And then the atomic bomb, which can immediately destroy a million people without any particular hassle.
Note that laziness is associated with the peculiarities of the development of the human brain, which needs a lot of energy. Even at rest, he spends up to 25% of the body's energy, and what will happen if a person thinks? That is why people with an undeveloped brain, and such majority just prefer to think with the seat and not with the head - energetically it is less expensive, therefore the brain only supports them in this.
That is why the extensive way of the development of the human race is the only possible way. "Fools" easier to multiply many times than to "make" a quality shift for yourself. The reasons for which a significant number of people do not even have average intelligence sometimes differ greatly and, moreover, there are a lot of them. These include:
• Unhealthy ecology of the place of conception and childbirth - primarily chemical and radiation, as well as other types of man-made environmental pollution (for example, mining of rare-earth metals and the consequences of numerous nuclear and thermonuclear tests
weapons
). So according to the website www.atomicarchive.com in the period from 1945 to 1998, more than 2000 of such tests were conducted around the world, and there were accidents at nuclear facilities and power plants.
• Lack of clean drinking water - its infection with bacteria, an excess of chlorine and fluorine in it;
• Incorrect behavior of the mother during pregnancy and childbirth, unprofessional actions of medical personnel in the process of obstetrics;
• Father and mother drunkenness - the so-called "drunken conception";
• Parental smoking during pregnancy both active and passive, passive smoking young children in the same room with parents who smoke;
• Poor maternal or paternal heredity, that is, genetic diseases;
• Poor nutrition in early childhood;
• Lack of upbringing and education of the parents of the child - "the bad do the bad";
• A bad environment that negatively affects the formation of the child's psyche;
• Medicine also contributes to the decline of the intellectual abilities of mankind. Today it saves those who would never survive in the past. It is clear that high infant mortality is an antisocial phenomenon, however it was a fertile phenomenon for the society in the past, so it contributed to the survival of only the strongest and healthiest individuals of the human race;
• High stressful modern lifestyle.
• Not long ago, another reason became known: the damage to the human gene pool as a result of ... bullet wounds. Over time, after about a year, the body recovers, but immediately after being injured during this time, it is extremely undesirable to have children. And earlier, before the success of genetics we do not know. The term can be reduced by eating citrus fruits, as well as red and black caviar, but it is unlikely that many citizens of the USSR could afford such a diet immediately after the end of the war.
All these factors reduce the level of physical development of future adults and, accordingly, throw them to the very bottom of the "social pyramid" from which they never rise to the top.
And here, for example, a very recent example from the field of genetic diseases. An anomalously high level of patients with phenylketonuria has been recorded today in one of the southern regions of Russia. This dangerous disease causes brain intoxication in children, and in the most irreversible way affects their intellectual abilities. IQ level is reduced, and the child can not learn in a regular school, and at the worst scenario, even take care of themselves at home. That is a very dangerous disease. However, many parents even today refuse to examine their child for diagnosis of this disease. They do not want to participate in it, so this mentality is here. Although, just in the south of Russia, the problem with this disease is very strong. The fact is that the mild forms of this disease may not be perceived by people as a disease. Of course, the people around you notice that the child studies in two-three, but they think that he is just lazy or not very clever. Whereas in fact he has a genetic disease that was not detected in time. However, the intellectual level of the local population and its mentality impede testing. This, you see, insults their nationality. And despite the fact that in this ethnic group, every ninth of its representatives is the carrier of this negative mutation. That is, if we now carry with their mentality as a written bag, then ... we will get a whole generation of morons who will eventually sit on our state's neck, although it is clear that the violent measures will be even worse.
The situation would improve if the locals engage in international marriages, one to propose such a method is why it is considered unethical. Although today it is enough just to get on a plane and have children from a person from another continent. And if everyone did that, ethnic diseases from the face of the earth would have long disappeared. But then the ethnic groups would disappear as well, which are preserved mainly due to inter-ethnic marriages. And since we want to preserve these ethnic groups, we get diseases such as ethnic phenylketonuria, Chuvash osteopetrosis, and such a specific disease as the Yakut methemoglobinemia. In some cases, doctors manage to cope with these genetic diseases, so that the number of patients decreases and their lifespan increases. However, the problem is not completely solved. Although actually decreased the incidence of Duchenne muscular dystrophy, but the problem, as you can see in Russia, with the southern regions far from solved.
Well, a decrease in the intelligence of the younger generation as a result of poor parenting is not even a problem anymore, but a "normal position", just for 80% of the population throughout the world. Different IQs are initially higher for some nations, and lower for some, so that apologists do not claim there that all peoples are intellectually equal. They are equal, they are equal, but some are "more equal than others," as the same J. Orwell wrote in his funny fairy tale for adults "Scottish Corner".
That is, there are simply a huge number of people in the world whose mental potential is significantly weakened for a number of reasons, both due to genetic factors of their biological nature, and for reasons of a social nature, such as mentality, poverty (malnutrition in childhood), and caused by these circumstances. reduced intelligence.
Teachers are well aware that a child learns about the world around him up to five years more than in his entire later life. Therefore, is it necessary to say that a child who was never in his childhood, saw the drunkenness of his father or mother, who did not read books, but swore obscenely and blamed the neighbors would have a completely different intelligence than the one who was spared by his care parents from all these "charms" of the primitive nature of people from the very foundation of our "social pyramid".
No less significant today is the increase in the number of patients with dementia or senile dementia. According to WHO forecasts, the total number of patients with this disease will almost double every 20 years - to 65,7 million in 2030 and 115,4 million in 2050 a year. This increase in morbidity is largely due to an increase in the number of people with dementia in low- and middle-income countries, and it has been proven that improving the quality of life has a positive effect on the course of the disease.
And finally, various phobias and "borderline states." So, for example, Georgy Kozhar, owner of the New York detective agency International Security Services, told about this in his interview with the Pravda.Ru Internet portal, in the United States there are more and more people, including those who come from Russia who believe that "they are being watched," that "they are irradiated," which for them someone spying and trying to kill. In America, many of them managed to make excellent capital, but instead of enjoying a well-to-do life, they start to suffer from neurosis and panic attacks. Now the manifestation of persecution mania is especially frequent among businessmen. And do not think that all these phenomena brought with them exclusively the "market". For example, in the USSR, in 1970 - 1980 years on Red Square in the center of Moscow, about 100 people tried to score their lives by means of self-immolation! Well, the records were beaten in 1981, when the KGB immediately 17 prevented such attempts. It is clear that someone is trying so consciously "protest", but for most it was a net clinic.
The main thing is that if everything goes on like this, then ... we will get another "real challenge to our civilization" (actually received!) And an excuse for war! Serious reason! If we don't want the "centuries of famine and murder" described in the novel by Ivan Efremov "Hour of the Bull", then ... do we really need to limit all these, let's say so, "fool-minded" ones in reproduction possibilities? And how to do it the power of suggestion? No way! While we wait until the situation in developing countries becomes the same as in England and France, where the population has long been stabilized, the resources of the planet will finally run out. Today, in order to smelt a ton of steel, you need to spoil four cubic meters of fresh water. Pour it back into nature and wait until it clears them again. But its possibilities are not infinite and in one far from perfect moment it may happen that ... nature simply cannot clean it and we will have to limit the art of our own needs and, first of all, the needs of all those who are smarter than you and me. Yes, it is clear that the child is not to blame for his drunken conception, that the pregnant mother smoked, and the battered grandmother dropped her head on the floor. But ... our normal children are to blame for this even less!
Means war"! Brutal war and destruction, the aim of which will be one - limiting the possibility of procreation in people with a low level of intellectual development. It is clear that special testers will be needed, who are able to quickly separate the "smart" from the "stupid", but obviously they won't get it. The threshold of the possibilities of nature to feed people - 10 billion people. That is, we are in 2,5 billion from ... just from that very thing - "the war of the clever against the foolish". What it will take concrete forms very difficult to say today, but probably not impossible, but that it is inevitable - clear as a "single day". Inhumane? Of course! How humane? So far, no one knows ...
To be continued ...