RIA News
referring to an unnamed source "close to the investigation," reports that investigative measures in the case of the crash of the Tu-154 aircraft of the Russian Ministry of Defense in the Sochi region have been extended. The new deadline for the investigation is before July 25.
From the material:
The criminal case about the military crash of the Tu-25 near Sochi, initiated by 2016 on December 154, is still under investigation by investigators. The term of the investigation has been extended for four months - until July 25 of the year 2018.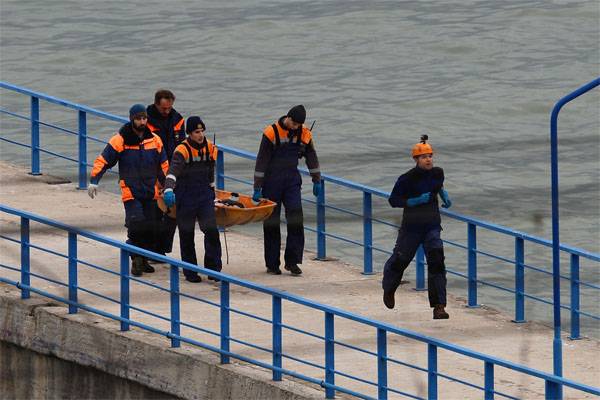 Reported causes of the extension of the investigation. The source of the news agency states that they have taken this step due to the fact that a large number of examinations are being carried out, many of which are far from completion at the moment.
The plane of the Russian Ministry of Defense kept the course from the Moscow region to the Khmeimim airbase (Syria). He was supposed to carry out refueling at the airport of Vladikavkaz, however, due to adverse weather conditions, he landed in Adler. After takeoff, the plane did not have time to reach the proper height and fell into the sea a few hundred meters from the coast. All 92 people, including crew members, died.
Recall that earlier it was stated that one of the pilots had lost spatial orientation, being (quote) "in the power of somatogravitational illusions" (one of the manifestations is disregard of the instrument readings). This version is not officially confirmed.