The Prosecutor General of Ukraine, as he thought, found the motivation for the citizens of Ukraine not to change the current government in the country. According to Lutsenko, as soon as the current government is overthrown in Ukraine, the country will plunge into the "famine". At the same time, the Prosecutor General admitted that Ukrainians today live in an "atmosphere of total distrust of the authorities," adding that "this is in vain, since the state is doing everything to protect Ukrainians."
RIA News
cites Lutsenko's statement:
The overthrow of power is a disaster for every Ukrainian. Elections are the only way to preserve the state and make the power be effective. But never, never support those who encroach on the constitutional order.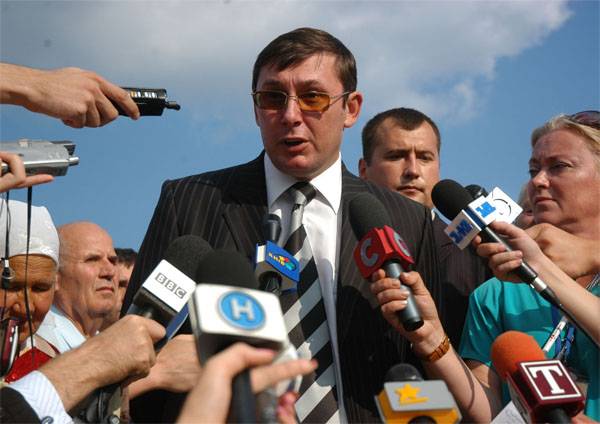 Let us not forget that such a statement is made by a man who himself was in power on the wave of an unconstitutional coup d'état. As they say, ... and does not blush ...
Lutsenko in his speech allowed
historical
a reference to the UNR (Ukrainian People's Republic), stating that it was destroyed by the Bolsheviks, who then "plunged Ukraine into the Holodomor" and "enslaved the Ukrainians".
Lutsenko:
And after that, the state of the UNR collapsed, people fell into slavery, millions of them fell into the ground soon, in the 30s. Everyone knows about the famine - millions of victims.
At the same time, the Prosecutor General of Ukraine made it clear that "this is the same" (in his opinion) he expects modern Ukrainians in the event of an attempt to overthrow the government.