The Russian government has rejected a bill on the activities of private military companies (PMCs), reports Interfax. The relevant Cabinet statement notes that the government does not support this initiative.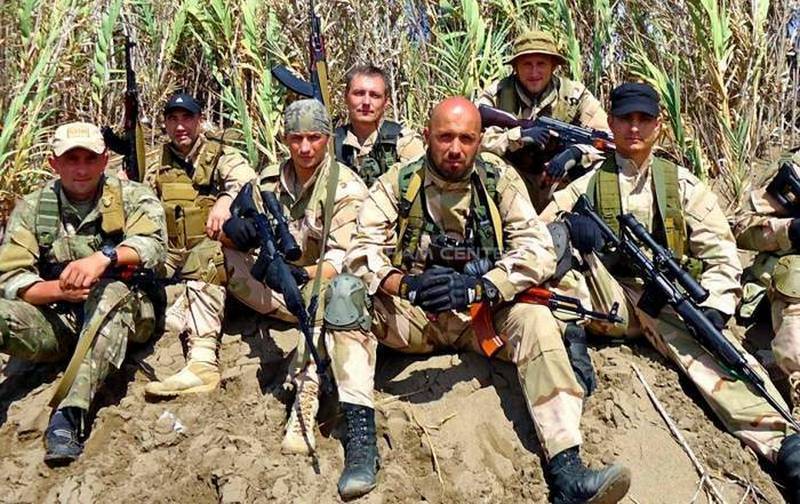 The recall states that the bill contradicts part 5 of article 13 of the Constitution of the Russian Federation. The article prohibits the creation and activity of public associations, the goals and actions of which are aimed at the creation of armed formations. In addition, according to Article 71 of the Constitution, issues of defense and security, war and peace, foreign policy and international relations of Russia are under the jurisdiction of the Russian Federation.
Also, they did not support this draft law in the Ministry of Defense of Russia, in the Ministry of Finance, in the Ministry of Foreign Affairs of the Russian Federation, as well as in a number of other security agencies, in particular in the Russian Guard, in the FSB, SVR, FSO. The Prosecutor General and the Ministry of Justice of Russia also spoke out against it.
We remind you that the draft PMC in January 2018 of the year to the State Duma introduced the "Fair Russia". It proposes to entrust the licensing of PMCs to the Ministry of Defense. Private companies are invited to allow participation in peacekeeping operations, personnel training, military consulting, maintenance and repair of military equipment and weapons, supplies of military equipment, demining, military construction, services of military interpreters, suppression of terrorist activities abroad, protection of the sovereignty of a foreign state and restoration of constitutional order in its territory.