Greek Defense Minister Panos Kammenos, who heads one of the parties in the ruling alliance, commented on the situation with the "Macedonian issue". The point is that, according to the Greeks, the neighboring state has no right to bear the same name as the Greek
historical
region. We will remind that earlier the official Athens announced its consent to cooperation with Macedonia, if this country changes its name, for example, to North Macedonia, Upper Macedonia or the Republic of Skopje.
According to Kammenos, his party is not going to make any concessions to Macedonia, rushing into the European Union, as long as there is at least some use of the term "Macedonia" in the name of the country.
Kammenos, who heads the Independent Greeks Party, firmly stated:
We are doing everything possible so that there is no state left on the map that actually steals the name of our historical region.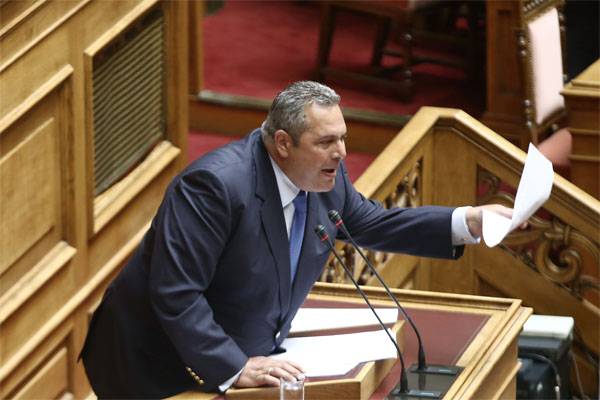 In turn, a political force is gaining popularity in Macedonia, offering to end any negotiations with the Greeks and leave the name of the country as it is now. It is noteworthy that in the UN this state is registered as "The Former Yugoslav Republic of Macedonia".