Ukraine announced another "successful" modernization of Soviet technology. At this time, the Soviet Volley Fire System "Hurricane" was reworked.
Despite the loud statements, as it turned out, the most radical change was the replacement of the four-wheel-drive all-wheel drive chassis ZIL-135LM with two carburetor engines for diesel KrAZ - 63221.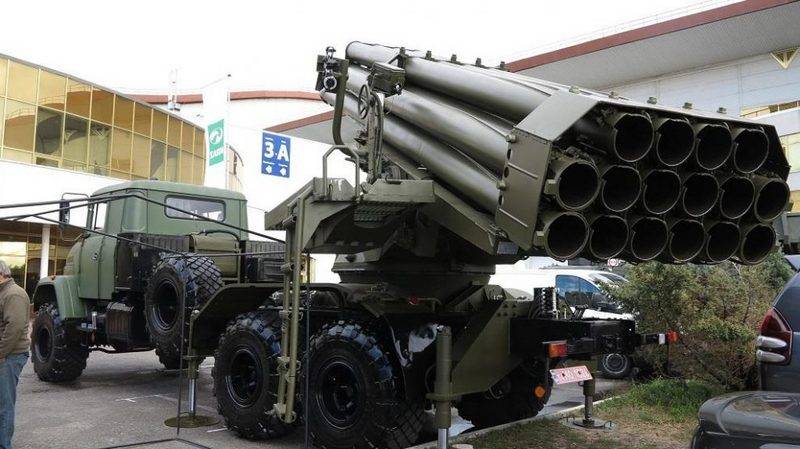 Also, according to representatives of the Shepetovsky repair plant, which carried out the modernization, new outriggers were installed, a more modern fire control system was introduced, and navigation equipment was installed.
Military experts were generally skeptical of the Ukrainian experiments in creating supposedly new versions of the 9P140 "Uragan" combat vehicle, considering such works to be unpromising.
The fact is that Ukraine has already tried to create a technique of a similar purpose - it was reported that in 2010, such a machine was put into service under the name "Bastion-03". KrAZ-6322 was also used as a chassis, but the Ukrainian "Hurricane" did not develop. The problem - in ammunition. They have long exhausted all storage periods. Before the events in the Donbass there was an active recycling process. Attempt to adjust release of own products ended fatally. As reported, the first self-made 2016 in November of the year exploded directly in the workshop. After this, data on the resumption of work in this direction were not received, reports "RG-Force".
Apparently due to the lack of ammunition, the "new" system has not shot out