The Russian Embassy in the United States responded to the decision of Washington to close the Russian consulate general and launched a vote on which American consulate in Russia could be closed in response. The survey is conducted on the page of the diplomatic mission in
Twitter
(click on the link to vote)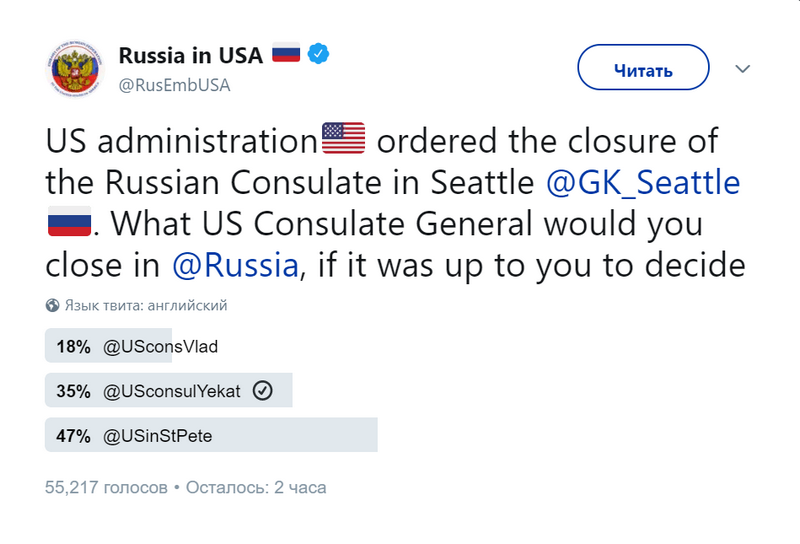 The US administration has ordered the closure of the Russian consulate in Seattle. Which US Consulate General in Russia would you close if you could make such a decision?
- ask the diplomats. Readers are offered three possible answers: consulates in Vladivostok, Yekaterinburg, St. Petersburg.
At the moment, more than 55 thousand people have voted, the record has been retweeted almost three thousand times.
Earlier, in March 26, the United States declared Russian diplomats persona non grata 60 and decided to close the consulate general in Seattle in connection with the poisoning of a former GRU officer, Sergei Skripal, and his daughter in the UK. The American ambassador to Russia, John Huntsman, called these actions "the most large-scale expulsion of representatives of Russian