If there are intelligence officers among Russian diplomats, their expulsion from Western countries will not be able to disrupt its effective work,
RIA News
opinion of the KGB veteran, writer Mikhail Lyubimov.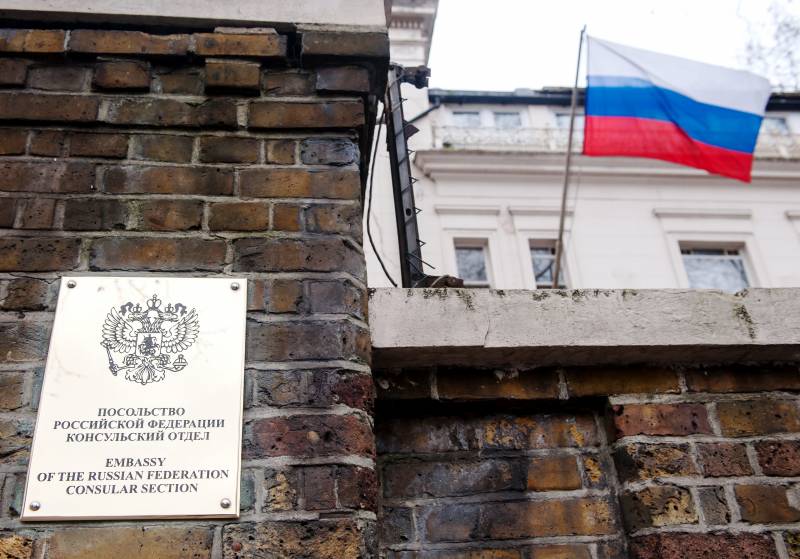 In 1965, Lyubimov was declared persona non grata and expelled from the UK.
It will turn out, this business is gainful,
he said.
An ex-intelligence officer recalled that in 1971, "Great Britain sent 105 Soviet diplomats, including the foreign intelligence officers of the KGB of the USSR and the Main Intelligence Directorate of the Soviet General Staff."
Of course, the blow to our intelligence was strong, but we continued to provide information to the authorities. And the instance was satisfied. Information damage was small,
he said.
In 1967-1969, Mikhail Lyubimov worked in Denmark as deputy resident and first secretary of the embassy. In 1974, he was appointed deputy head of the third (Anglo-Scandinavian) department of the PGU KGB. He headed the organization of work against the United Kingdom.
Earlier, a number of EU countries, as well as the USA, Canada and Ukraine, decided to expel Russian diplomats in connection with the incident in Salisbury. The head of the British Foreign Ministry, Boris Johnson, in this regard, noted that the measures declared by the Western allies against the Russian Federation are "the largest collective expulsion of Russian intelligence officers to
stories
».