The Federal Office of Hydrography has published information that the permit for the construction of the Nord Stream-2 gas pipeline in the exclusive economic zone of Germany has been officially confirmed. In fact, this decision strikes at the interests of those who are trying to block the construction of a gas pipeline under the Baltic Sea from Russia to the German town of Greifswald.
The confirmation of the German decision suggests that Germany is interested in acquiring Russian gas without intermediaries, which would affect both the stability of supplies and their final price.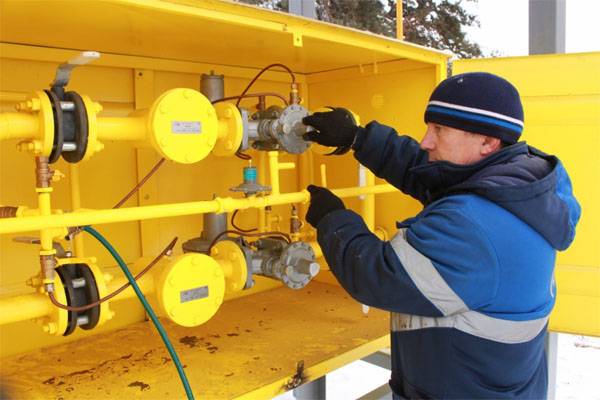 At the same time, there are deputies in the Bundestag who are still trying to dance to the American tune, saying that "Nord Stream-2" cannot be approved, since it is "not an economic, but a political" project of Russia. One of these deputies is Elmar Brock, who recently spoke at the conference "Ukraine: in captivity of the crisis?" According to Mr. Brock, "gas is an economic and political
weapons
Putin, which he holds in his hands. "
Brock:
When someone here says that "SP-2" is a purely economic project, Putin laughs at this.
In the meantime, Brock ponders about Putin's "arms," the profile German structures are trying to get down to business, rather than engage in meaningless talking and populism.
Today it became known that Ukraine has once again appealed to the EU countries with a request to block the construction of the Nord Stream-2.
RIA News
Ukraine cites the statement of the Deputy Prime Minister for European Integration of the Government of Ukraine, Ivanna Klimpush-Tsintsadze:
We appreciate the position of the EU on the interest in gas transit through Ukraine. We insist that this route be maintained and subsequently operated, and the construction of the Nord Stream - 2 gas pipeline should be stopped.
Insist? Is that so? This is against the background of those provocations, when any question about the purchase or transit of Russian gas in Kiev turns into a reason for whining, begging for money and endless litigation.