The official representative of the Russian Foreign Ministry, Maria Zakharova, on behalf of the Ministry appealed to representatives of the US and British embassies with a request to provide materials on the case of Sergey and Yulia Skripal poisoning in Salisbury. About the alleged availability of these materials "in the public domain" said some time ago, the US Ambassador John Huntsman. On your page in
Facebook
Maria Zakharova writes:
US Ambassador to Russia John Huntsman was interviewed by Kommersant. Here are the arguments he brought to questions of Elena Chernenko about the evidence base of accusations of the Russian side in the "case of Skripale":
"Not only the United States, but many other countries were able to get acquainted with the evidence collected by the UK."
"The picture was clear enough, not only for the United States, but also for a dozen other countries that have taken appropriate decisions."
"You should pay attention to the information released by the British side. They prepared a very high-quality and convincing overview of the incident, comparing it with similar cases that took place in the past. It was in the printout, which was distributed at the British Embassy. "
"The information provided by the British side is very convincing."
"The US authorities, having conducted an interdepartmental analysis and in consultation with dozens of other countries, came to clear conclusions that there is enough evidence of Russia's guilt."
Why so many words when you could just answer the question: on the basis of what evidence did the United States decide on the "guilt" of Russia? If the materials were transferred to the EU countries and the US, why are they not made public? And most importantly: why are decisions taken without any binding to the court or the investigation?
After this interview, I appeal to the embassies of the United States and the United Kingdom in Moscow with a request to send information to the Foreign Ministry, which they send to each other as an "evidence base", but they do not pass to the Russian side and do not make public. What is this "printout with an overview of the incident," which proves the state's involvement in such a terrible crime?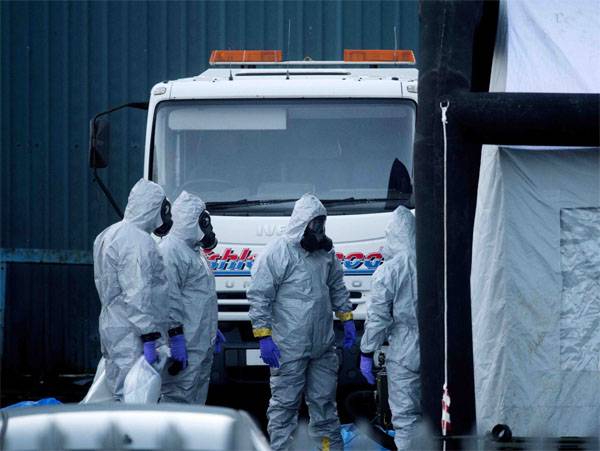 In fact, we are talking about a typical Anglo-American fake carousel, when there is no evidence, but there are cross-references to each other with statements from the series "here and so everything is clear." People speak of "evidence of Russia's guilt" in London for weeks, but no one is clearly going to provide it. Why? It's simple: they are not, and can not be. But there is an irresistible desire of Washington and London to remain in the assembly of illusions about the preservation of a unipolar world, where they are the law.