About 20 modernized 152 mm self-propelled artillery howitzers 2С3М "Acacia" received 150-th motorized rifle division of the Southern Military District (Rostov region), the press service of the district reports.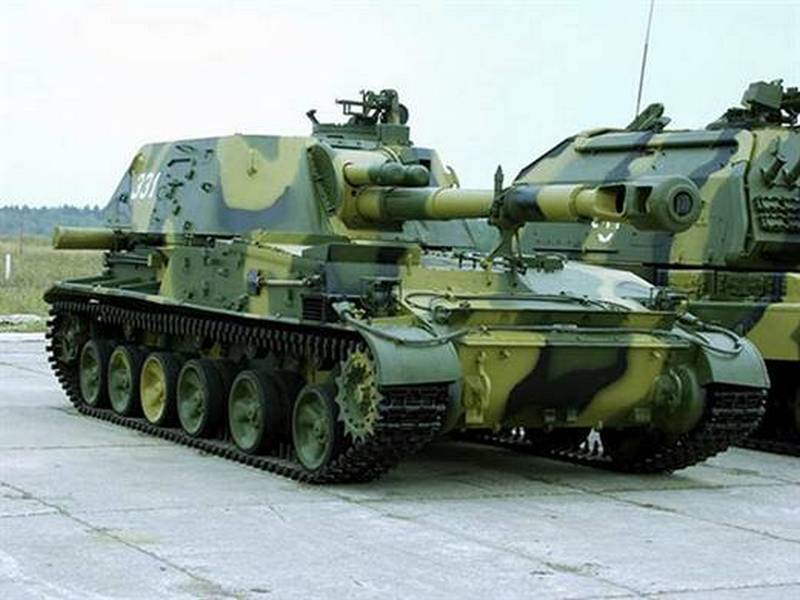 Howitzers entered the division in the framework of the program of re-equipment of the troops of the Southern Military District. The first firing of the newly received weapons will be conducted in the framework of the battalion tactical exercises of the 150 motorized rifle regiment of the motorized rifle division at the Kadamovsky training ground in the Rostov region
- said in a statement.
On the upgraded howitzer increased mobile ammunition from 40 to 46 shots. In addition, the configuration and arrangement of the hatches in the rear part of the hull and tower was changed, a mechanized supply of shots from the ground was introduced, a radio communication antenna was transferred to the tower roof, the radio station Р-123 was replaced by radio station Р-123М.
"Acacia" - a 152-mm self-propelled howitzer designed to destroy and suppress mortar and artillery batteries, enemy manpower, fire weapons,
tanks
missile launchers, tactical means of nuclear
weapons
, control points.