Polish Deputy Minister of Defense Sebastian Chvalek signed a package of offset agreements with Raytheon for the purchase of air defense missile systems and missiles in the framework of the Vistula program, reports
TSAMTO
.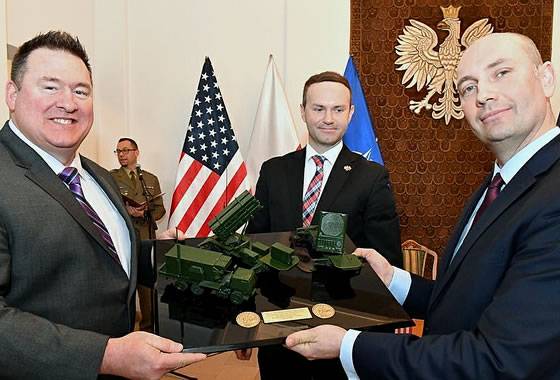 The signing of these documents is a prerequisite for the conclusion of the contract.
In September, 2016, Raytheon announced that the Polish leadership had decided to send an official request to the United States "for the delivery of the latest configuration Patriot Configuration (Patriot Configuration 3 +) with an integrated air defense / missile control system."
In November, the State Department approved a potential supply of Poland (as part of the first of two phases) of four Patriot air defense missile systems in the PAC-2017 + configuration with an integrated air defense system (IAMD IBCS), 3 SAM PAC-208 MSE (Missile Segment Enhancement), 3 test missiles PAC-11 MSE, other equipment and services with a potential value of 3 billion dollars. "
Warsaw expressed perplexity at such a high price, which exceeded the calculations of the Polish government by $ 2 billion. The parties held an additional round of talks, and in January 2018, the Minister of Defense announced that the Polish side had succeeded in reducing the price. According to unofficial information, the cost of delivery will range from 4,5 to 5,5 billion dollars.
The supply contract may be signed already this week.